What would you do with $750?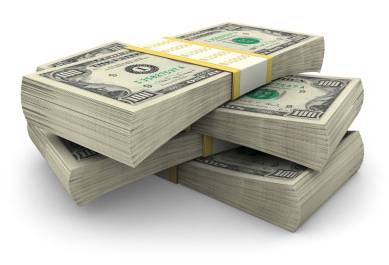 Spain
February 28, 2016 7:26am CST
This week other friend have bought an iPhone 6S 64Gb gold. He said to us that he had paid 750 € for this mobile (the price in Spain is higher than USA or UK, in $, 750 € would be $ 820) I surprised when I heard the price, because I don't know about this. I've only had a mobile phone and it's which I'm using now, and I'm not going to change it until it brokes. So, why he spent too much money for a smartphone when he already had a great mobile. So I think what would I do with this money. If I really had it, I'll give all to my mother because we have economic problems, but if we haven't, I think I'll save well and do a trip with my family. we only have travelled one time a lot of years ago, and it was only a weekend in another city of my country. What would yo do with this money?
9 responses


•
28 Feb 16
Saving for retirement is a wise investment. I do not also use high-end phones, though I have the means to buy them.

• Philippines
28 Feb 16
I think that having an expensive phone is ok if you really know how to use it. Some people seems to buy those cause others are doing so.If I have that much money, I'd rather use it for business or invest it.

• Spain
28 Feb 16
yes, but for chatting on Whatsapp and posting photos on Instagram? I believe it is silly.

• Philippines
28 Feb 16
@checky99
There are people who are like that. It's more of just trying to be into the IN crowd.


• Spain
28 Feb 16
You're right. He said that he managed to reduce the price 70 € talking with the sellers. I haven't thought this.

• Church Hill, Tennessee
28 Feb 16
That's expensive for an iPhone IMO. I think I'd keep the phone that I had if if It was a good phone, and in good working condition. If I had that much money on my hands, I would fix up my car so that my mother wouldn't have to. It needs new brakes, and needs to be looked at in the engine where it keeps stalling whenever I give it gas when leaving the area that I'm in. I need to fix my car badly, as it is getting worse. And the "Check Engine Light" keeps coming on too. So, I know it's that problem with whatever it is.

• Spain
28 Feb 16
I think that it's better than other phone. More or less all the smartphones are alike, it's a silly thing.

• Church Hill, Tennessee
28 Feb 16
@checky99
Yeah, unless if it keeps rebooting all the time. If it does that, than there's something wrong with it. Mine reboots, but, not a lot like this Droid Inc that I had a few years back. It would reboot every time that I turned it on. So, I sent the phone back to get another one, and it did the same thing as well. Sent it back again, and finally I got one that was working properly. I love smartphones, but, sometimes they can be a pain in the butt for their problems and bugs that they have in them. I've got this Alcatel phone now, and it will reboot for no reason. My wife's phone is the same brand, and hers does the same thing sometimes. She thinks that it might be because of an app doing that. IDK if that would be the problem.

• Canada
29 Mar 16
I would save it for later and invest it. It could help my when I retire or even make me retire early ;)

• Cebu, Philippines
28 Mar 16
We have our own opinions about spending a certain amount of money on something. Some see it as ok to spend $750 for a phone while others won't be able to comprehend the thinking of that person for spending that amount when there are plenty of other options to choose from, far better specs for lesser the price.

• United States
2 Mar 16
I love that your fist thought of what to do with extra money is to help your mother. You are a good person. I would never spend that much for a phone. I couldn't afford it, but I wouldn't want to even if I could.


•
28 Feb 16
I'll use it for my personal development. I'm thinking of using it to finance my review for the bar exam.