Hey Single Mothers!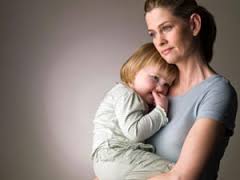 Santa Rita, Venezuela
9 responses

• Canada
28 Feb 16
My daughter was a single mother for a while but now married. I would say it is a challenge to be a single mother but it can be overcome. All the best! I was a married twice and raised 4 children, two of my own and two step-children. When my first wife left me I had my two children by myself for a while. We managed!

• Santa Rita, Venezuela
28 Feb 16
I am a single mother of a baby of 1 year, and although his father left his country Iran, just let me very afraid to start over again and let me know how to overcome these own fears when your partner leaves you with your child .

• Canada
29 Feb 16
@YuleimaVzla
You have a child, so you must go on and face and overcome every challenge. You can do it!


• Philippines
29 Feb 16
im not a single mom nor having a kid but my sister is and im the only witness of her life before and after she gave birth. she said its hard when it comes to bringing her kid into her new relationships. some men would start worrying who would take care of the kid cause the men wants full time with my sister. but of course my sister prioritizes her son before others.

• Santa Rita, Venezuela
29 Feb 16
Women must never forget that our priority is our children, we brought him into the world, we carry in our womb, a man will always be a stranger when he leaves us want one day and end. But also men (good men) allow us to make a new life and new home ... There are even men who are made responsible for children who are not his real parents when they are abandoned. But the problem is that sincere men not enough in this world.

• Philippines
1 Mar 16
@YuleimaVzla
yeah, God bless to those who openly accept someone elses kids. its amazing what unconditional love can do.

• Santa Rita, Venezuela
1 Mar 16
@MGjhaud
Sometimes you can certify what is said about the family sometimes you do not choose and sometimes yes.


• United States
29 Feb 16
Not yet because I haven't made any attempts. But, I'm sure if you put in the effort, you'll have a chance. Try dating other parents too and you'll be more successful. Don't be in a hurry. The important thing is this person is right for you and your child(ren).

• Santa Rita, Venezuela
29 Feb 16
That's what I try not to rush, but I've been 2 years without meeting with anyone for that fear

• United States
28 Feb 16
I don't know but I wish you luck,

• Santa Rita, Venezuela
28 Feb 16
thank you Lori, hopefully soon I can find stability in my life, however, things today are not easy, because there are bad men who just have fun with women regardless of the consequences, I must protect my child from men who do not provide good behavior.

• Bangalore, India
28 Feb 16

• United States
28 Aug 16
There are independent blogs on this topic, so I hope you check them out.



• Japan
1 Mar 16
I would think it depends on how acceptable it is in your cultures. In some cultures it is fine, others not.