Will you watch the Oscars tonight?

United States
7 responses

• Beaconsfield, Quebec
28 Feb 16
I won't be watching this year. I lost interest in watching them several years ago, and I'll probably be too tired to watch anyway. But I'll check to find out who won tomorrow. Like you, I think that Leonardo Dicaprio should win. He's overdue. He's a good actor, in my opinion.

• United States
29 Feb 16
Yes, well he won, and it was a pretty good evening.

• Beaconsfield, Quebec
29 Feb 16

•
29 Feb 16
i will not watch. i will root for leonardo

• Rochester, New York
28 Feb 16
I haven't seen the Oscars in years to be honest. I'm not sure who's up for them or who received one last year. lol


• United States
29 Feb 16
Yes, he went through a lot to make the movie the Revenant, and also has turned in some dynamic perfromances over the years so I would say it was deserved.

• Guangzhou, China
29 Feb 16
@snowy22315
I can't believe that he spent such a long time winning it.

• Budennovsk, Russian Federation
29 Feb 16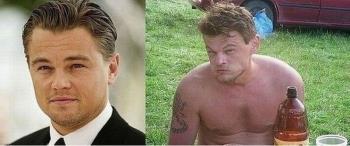 Congratulations to Dicaprio! Thousands of russian users today liked the idea of having a day-off today to celebrate this event. Leo after a year spent in Russia


• Mechanicsburg, Pennsylvania
29 Feb 16
No, I don't know the stars, and I haven't seen their movies. So watching the Oscars is not on my agenda for tonight.