Alter Ego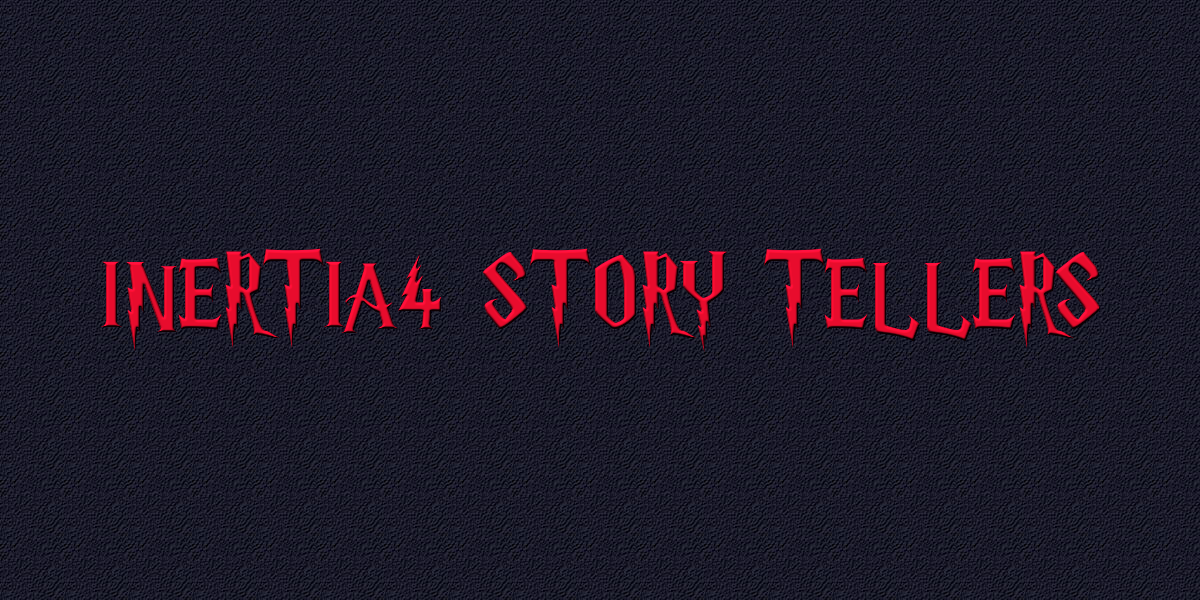 United States
February 28, 2016 8:02pm CST
The mind is a terrible thing. Or is it? I wonder. Maybe Charlie thinks so. Charlie has been under a lot of stress lately, with his job and dealing with his elderly parents and his ex wife. Nothing seemed to be going well for him these days. Every time he felt like he had a handle on things, something else went wrong. He was feeling more and more stress as the days went on. He was getting sick from his stress, he was getting major headaches, stomach aches, just plain sick. He had a vacation coming, so he put in for it. It was only a week, but he figured maybe it would help. He came home from work on Friday, his last day of work before his vacation. He was actually feeling pretty good that evening. He wanted to try to unwind and relax. So he rented a movie and had his dinner and watched the movie. Friday went without any stress or anxiety. He was happy about that. But when he woke up in the morning on Saturday, he started to get a headache. He downed a few Advil and had some coffee. About an hour later his headache started going away. Now he felt like he could do almost anything. So he went online and started to vegetate. He was just surfing nonsense. Then he started looking at some porno for a while. After a while he had a bite to eat and tried to nap for an hour. He laid there in bed with the TV on and could not fall asleep. So he went online again.This time he stumbled upon a website that was all about psychology and the mind. He started reading all the articles there. He had an idea. He read that some people actually create alter egos to get through some tough times. They explained that if they become someone else all their stress was relieved. So Charlie decided to create himself an alter ego. He started writing and created an entire history for his new personality. He called himself Brock. He liked how it sounded. It sounded like a real tough guy. And Charlie could pull it off because he worked out regularly and was built himself. Now, Brock was born in NYC where Charlie was not. Charlie was born in a small town in Ohio. But he wanted that persona of someone from NYC. So that's how it went. He was not only strong and tough, but intelligent and had all kinds of degrees. And he also won a few boxing matches as a younger man. He liked Brock very much. Also Brock was single, never married and was an only child. He had no parents, he was on his own. So Charlie started to dress like he imagined Brock would. No more button down plaid shirts and worn out jeans. He started to wear black jeans and boots. He wore tight black t-shirts. He grew his hair a little longer and grew in a mustache and beard. Not a full one. That unshaven look. Now he was becoming Brock. So for his entire vacation he was no longer Charlie, he was now Brock, a successful brute. He started feeling better already. But it wasn't yet Sunday when the problems started up again. He needed to go to his parents and check in on them. They needed medication and some food. So he went to the store and got everything they needed. He stayed awhile and went home. On the way home his cell phone rang. It was his ex wife nagging again about how he is behind in his child support and he needs to get on the ball. Now he was getting those stressful feelings again. When he got home he called the phone company and had his number changed. He changed everything. All of his bills were changed over to Brock Brenton. Even his driver's license. Now he figured no one could contact him as Charlie anymore. He became so engrossed in Brock that he was losing his grip on Charlie, the person he really was. He was living like Brock would have lived. Single and free. He started going out at night and meeting women. He had a few one night stands that week. He was loving that his phone was no longer ringing and his ex could not contact him. Only he did feel bad about his parents. But he figured his brother William would take care of them. He went on like this for a while. He never even returned to work. Because in his mind he was no longer Charlie. He was now Brock. It wasn't long before the two personalities were struggling to come forward. But he kept Brock in the forefront all the time. He started hearing voices, voices from another person, his real self. Saying that he needed to return to himself and get back on track. Brock was not hearing it. Brock was telling Charlie that he was weak and a wimp. Brock was getting stronger. Since his ex could not get him on the phone, she actually showed up at his place. She rang the bell and he opened the door. He said, "hello ma'am, may I help you?" She looked at him not truly knowing if this was Charlie or not. She said, "I am looking for my ex husband Charlie. Do you know where he is?" Brock replied, "who's Charlie? I don't know any Charlie. I think you have come to the wrong house ma'am." She insisted that she had the right house and this was Charlie's house. So she just walked on in. She knew she was in the right place, all the pictures on the wall were of Charlie and his son. She looked at Brock and said, "What did you do with my ex husband? Where is he?" Brock replied, "ma'am, I don't know what you're talking about. I know no Charlie and this is my house. My name is Brock Brenton." She was weirded out. She sat on the sofa and would not leave. She kept on insisting. So what she did instead was started calling him Charlie. She said, "Look Charlie, I know thats you, you are not Brock whatever, you are Charlie Swanson, my ex husband. You are starting to scare me." He looked at her and just laughed and laughed hard and loud. He knew, he had a feeling she would show up here at some point. So he was already prepared. When he was Charlie he had already dug a hole in the yard and covered it up. He bought some new baseball bats as well and had them in the shed. He premeditated the whole thing as Charlie, not Brock. So he went into his bedroom and changed his clothes. He walked out as Charlie and confronted his ex. "Look Mary, I have had enough of your nagging, your bullshit, your insaneness." She said, "What the hell are you talking about? I have always done for you Charlie, I was the one that raised our son, I was there for him, I paid for everything. How the hell could you say those things?" "Mary, you're getting on my nerves now. I cannot stand your voice anymore. I am stressed out to the max and I just cannot take it anymore." She then calmed down a bit and tried to appeal to his soft side. She calmed him down as well. She said "Let's go and sit in the yard Charlie, maybe we could work all this out like adults without fighting." He agreed. Of course he agreed. She was walking right into his trap. They went into the yard and sat for a while. Mary did most of the talking. Then she noticed the tarp in the middle of the yard. "What's that for Charlie?" "Oh, I was planning, on building a deck for myself." "Go check it out." He even had the frame built for his deck. So she went to look. While she was walking over there, Charlie grabbed the bat out of the shed. He walked up behind her. And that's when he started to beat her with it. He beat her so bad, she had bruises all over her body. She fell and could not move. He removed the tarp and there was the hole. But before he put her in there, he beat her some more, but was careful not to kill her. He wanted her to suffer as he did. So after he got his frustration out with the bat, he then threw her into the hole. The he looked and said, "now you know how I feel, I feel like you look. I am in pain, anguish. I am stressed. But now, I feel real good. Suffer, suffer, suffer." He then started to backfill the hole. She was begging and gasping for air. But he just kept on backfilling. After she was buried, he started building the deck. He had energy, he felt strong. It took him 4 days to get the deck base built and started on the railing. By now she had to be dead. He went and got himself a beer and sat in the yard admiring his handy work. After everything was done, he went and changed back into Brock. This time, he no longer looked like Charlie. He looked like Brock and was Brock. He left the house and never returned. He moved to NYC where Brock was born and lived out his life there. Charlie was now a wanted man. The search for Charlie went on for years. No one ever found him, nor his ex wife. His son was raised by his brother. And Brock was never picked up for the murder and was never mistaken for Charlie. The mind truly is a terrible thing. Copyright © 2012 Steven Cetta All Rights Reserved Image Credit : CoolText.com Tags : inertia4, Alter, Ego, inertia4stories
3 responses

• United States
29 Feb 16

• Centralia, Missouri
29 Feb 16
well written, sad that Charlie wasnt able to find the middle ground and set rules to keep himself happy. Change his number so no more x, but give it to the parents. Set times where he would run them errands, but times where he would simply not, they'd have to plan and wait. He needed time to relax and be himself. People often act like cells, since we always have them on us, have to always be responded too, which is totally not true.

• Centralia, Missouri
29 Feb 16
@inertia4
oh I know it does. it's just, well charlie could have found a way to change things, without going to that extreme. Most who do don't make this choice consciously.

• United States
29 Feb 16
@Jessicalynnt
I know what you mean. He might have been able. But he obviously didn't have what it took to handle it all.

• French Southern Territories
7 Aug
Charlie needs to go; he's indeed a very dangerous man. (As per your story)