Best eating habit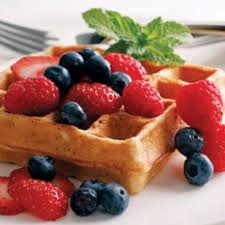 Hyderabad, India
March 1, 2016 8:40am CST
Always try to take your breakfast which is not heavy and oil rich. Take lunch in small quantity but maintaining small intervals Never take a food with Tryptophan on an empty food. It will cause drowsiness. Taking such foods on an empty stomach may cause acidity in the long run. But, you can take fruits on an empty stomach. Taking whole grain carbohydrate will give sufficient spread of energy throughout the body as the Carbohydrates take long time to be digested. Always one should take a small quantity of Milk with just 2 drops of Almond oil in it. It gives good sleep and also gives strength to the nervous system. The best food for dinner is taking some fruit . Avoid rice and other food items during night. It narrows down the load on the digestive system.
3 responses


• Hyderabad, India
1 Mar 16
Yes. It is far better to keep something in the stomach when we avoid dinner. Instead of keeping the stomach empty we can take some fruit It avoids acidity formation, the digestion becomes easy, there will be less load on Lever. Now- a-days people are avoiding dinner as a process of weight management. Each and everyone is coming out with ones own formulae. So to keep yourself fit and energetic it is always better to have fruits as the dinner.

• Switzerland
2 Mar 16
@shivamani10
I will avoid anyway fruits for dinner because of the acid erosion of the fruits, you cannot eat ONLY fruits in the evening, it's not a healthy habit.

• Hyderabad, India
2 Mar 16
How can a Doctor give such advise? He might have told you at least to take fruit after dinner. this is meant for people who are willing to maintain good health. For people who want to reduce their weight it is always good to replace dinner with fruits.



• Hyderabad, India
18 Mar 16
go ahead. My word of course, need not be Bible.


• Hyderabad, India
3 Mar 16
yes. this is a pre-requisite for quick digestion.