I'm Gross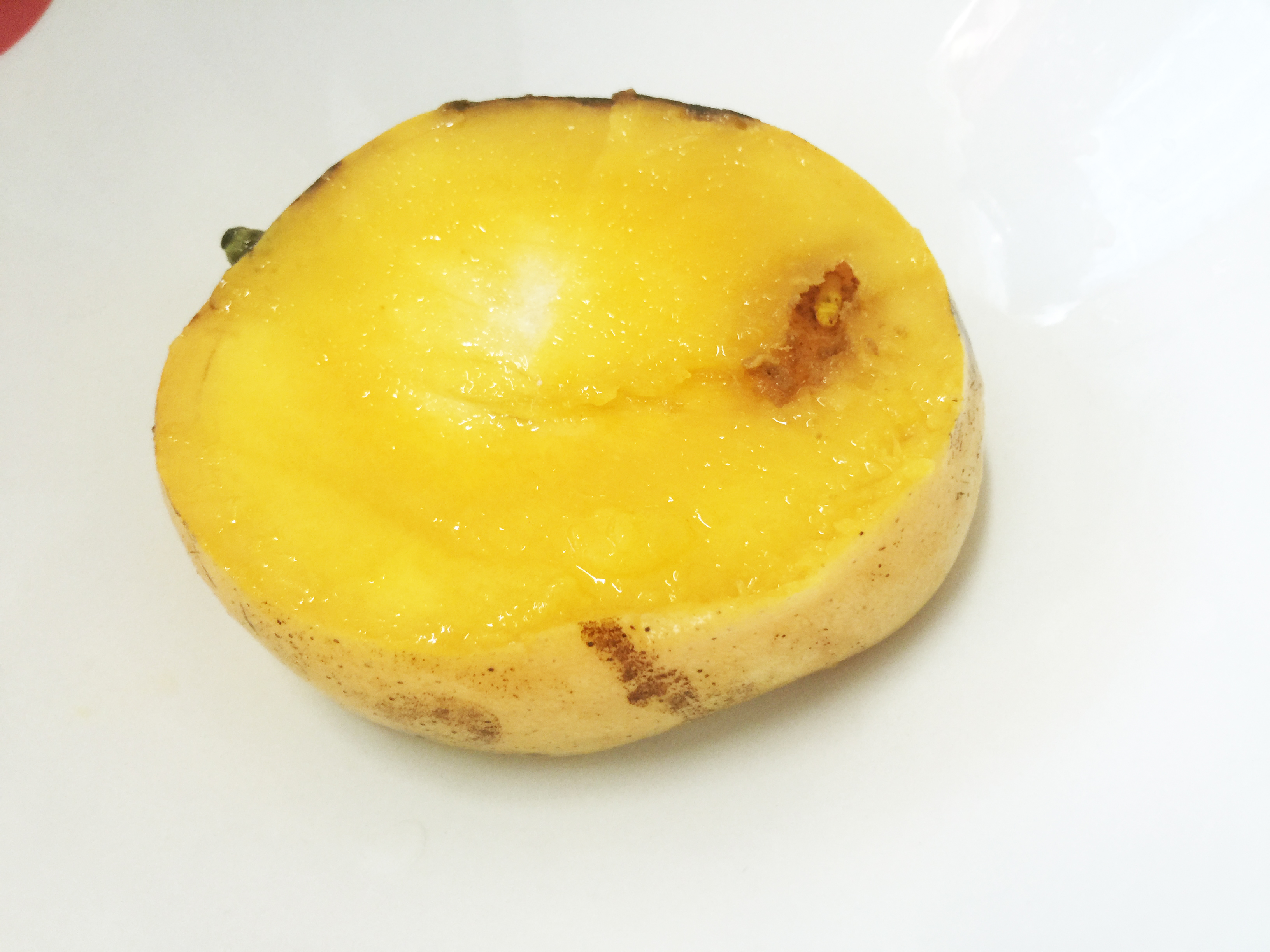 Singapore
March 3, 2016 7:20am CST
Oh em gee! I ate a mango with a DECEASED CATERPILLAR in it. *Plays Alfred Hitchcock's Psycho Murder Song* At least there's prove that the mango was sweet and juicy. Not to worry, I didn't eat the dead bug. It was removed before I ate it. Any idea why did the little fella die in the mango? Photo: Obituary picture
10 responses

• Momence, Illinois
3 Mar 16
My husband would have cut it out and continued eating, me no way cut it out if you want I'm not eating it lol.

• Singapore
3 Mar 16
Lol, I'm sorry if I've grossed you out!


• Momence, Illinois
3 Mar 16
@Ladypeace
Nope you didn't, I live with 3 men nothing can gross me out after 25 years of that lol.

• Garden Grove, California
5 Mar 16
at least it was wle s ou cold give a burial lol lol I might have looked for a bugless mangfo mself. I love mangos b ut here in the uS they are s o expenxive lol

• Singapore
5 Mar 16
Lol, I hope the little fella rests in peace. Mangoes are quite pricey here as well and we don't have them often.

• Calgary, Alberta
5 Mar 16
If there is a cute critter inside the fruit, it means fruit is organic and free from pesticides. #allnatural I actually like it when a produce have bugs because it means it is safe to eat.

• Singapore
5 Mar 16
That's what we're talking about, a true fruit connoisseur!


• Calgary, Alberta
5 Mar 16
@Ladypeace
Just think about how more gross pesticides and GMO where. I mean there is a GMO veggie that is proven to be cancerous.

• India
5 Mar 16
Since you are here merrily enjoying myLot it shows that this mango did you no harm

. Do you know there is an Italian cheese called Casu marzu which is all about worms

From Wikipedia, the free encyclopedia Jump to: navigation, search Casu marzu Country of origin Italy Region, town Sardinia Source of milk Sheep Pasteurised No Texture Soft Certification None Casu marzu (also called casu modde, casu cundídu, casu fràzigu in

• Singapore
5 Mar 16
Yass....I've seen this on TV and it's scary because I can't even handle blue cheese. I hope you have heard of the rotten shark delicacy from Iceland because it's scary too.

• Philippines
5 Mar 16
Well, they also love mangoes, I see them much before in our mango tree when I was a kid. even today some of them still hangs out on that tree. I think this is what made my grandma's stomach goes berserk yesterday

• Singapore
5 Mar 16
That isn't too nice that they're the reason behind your grandma's discomfort. I was fine after eating the mango because I've removed the rotten bits and the bug.

• Canada
4 Mar 16
He probably ate too much....

• Singapore
4 Mar 16
Perhaps it went to sleep after having its fill and never woke up...

• Johannesburg, South Africa
3 Mar 16
@Ladypeace
, oh, yuck. Thank goodness you saw the bug! It probably ate too much mango and then croaked...

• United States
3 Mar 16
I wonder how that little fella got into the mango too. Maybe it was hungry and then got stuck.

• Singapore
4 Mar 16
Now that I think of it the mango was moist and slippery, maybe it got stuck slipping on the same spot while trying to wriggle out.