Things are getting better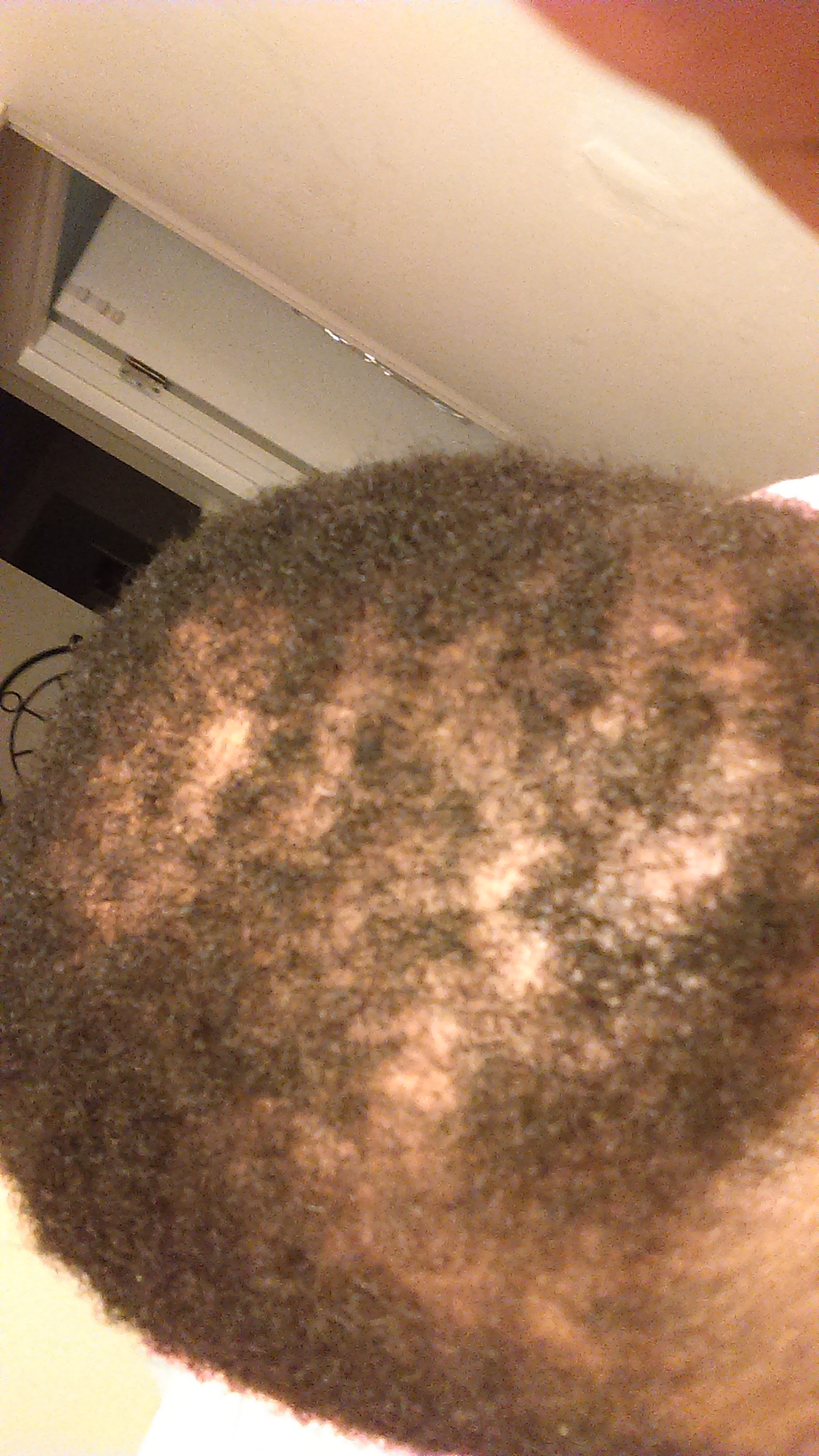 United States
March 3, 2016 10:22pm CST
Today,my baby had her first appointment with the phyc Dr. She finally got some medication to help level her off. She is not feeling all that great. But,she is now feeling good that she has her prescribed meds. She needs to take them for a month to see how she does on them. She and I both were on those pills before. We both lost our hair as well. I don't know if you would be able to take that kind of hair loss. I know I am shame to go out in public now. I did not know the loss was as bad as it is. The left side is out as well. here you see the top of my head. I will now be wearing a wig when it arrives. I know my daughter will not be as easy as I am about this. And today I almost bust out crying thinking about wearing a hot wig in the summer. I really miss my hair but the pills I am on I need for control of my mental illness.
9 responses

• Roseburg, Oregon
4 Mar 16
Wear a hat or a scarf when you go out. You have to do what is best for your health.

• Cagayan De Oro, Philippines
4 Mar 16
@jstory07
, Nice suggestion, wear a hat that fits to your season.

• United States
4 Mar 16
That is why I will check around for baseball caps..


• United States
4 Mar 16
I will be finding some baseball caps as well.

• United States
4 Mar 16
You need to do what makes you feel well. I would never judge you.

• Lakewood, Colorado
4 Mar 16
Hi sharon. Sorry to see you have lost so much hair. Yeah if it is the meds doing this, then some products and the natural things I told you about will help but maybe not stop it..I know you need those meds. Glad to hear your baby got hers too.

• United States
4 Mar 16
Yes she will be having her bad days soon.

• Toronto, Ontario
5 Mar 16
I would think the doctor would see this, and have something else to prescribe for it due to side effects, or find another medication.

• United States
5 Mar 16
he tried me on the other pills and they did not help with my bipolar. Trust me I am on what works.

• Toronto, Ontario
5 Mar 16
@sharon6345
If it works then I wouldn't mine hair loss. I had one meds I was on that worked but had this feeling of bugs crawling on me I put up with that for 3 years before the meds stopped working.

• Cagayan De Oro, Philippines
4 Mar 16
So sad, but your hair would grow again, but the pain remains and may become severe if no medicine to take and cure .

• United States
4 Mar 16
That is the truth for real. I do hope it grows back soon.

• Cagayan De Oro, Philippines
5 Mar 16
@sharon6345
It surely grows back,but not so fast. That happened to our neighbor.She had hair loss due to medicine and she wore a hat.This time, her hair grows back,

• Santa Rita, Venezuela
4 Mar 16
It is best to think of your health, not aesthetics. Think nobody pays medicines, no street or strange is when you feel bad. Nobody gives you good morning except your closest loved ones, nobody puts food on the table ... So why heeding what others THINK? Dedicate be happy, if you do not want to wear a wig don´t use a wig, and far from it, teach your daughter the same. The self-assessed and raise the self-esteem we learn at home with our parents, when we have so sad and ashamed same parents are the children and repeated patterns of behavior. Teach him that for others accept it and love it as it is, first she must love and accept herself as she is.

• United States
4 Mar 16
She loves herself plenty. I am not going out with my hair like this. Thanks for the nice comment. I think it's very thoughtful.

• United States
4 Mar 16
Like other people say you have wear a hat in the summer. I have seen gardening hats that are lightweight you can wear.


• United States
4 Mar 16
It won't hide the back of my head when i tie it up.