Citrus powder makes the fruits much more delicious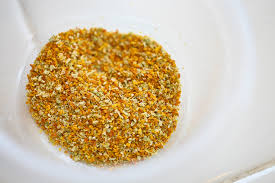 Guangzhou, China
March 5, 2016 7:30am CST
When I had a travel in Thailand, they sold the guava with citrus powder. I haven't tried it before, but I must say that it really tasted great. Later I tried the mango with citrus powder and it was delicious, too. Today I bought the citrus powder online since my husband bought green mangoes home. I hope I can receive the citrus powder on Monday and then I will start to taste the mangoes. I really miss its nice taste. Do you eat any fruits with citrus powder?
8 responses

• Boise, Idaho
5 Mar 16
Most fruits I like have citrus naturally. Lemon, pineapple, strawberries, oranges and raspberries.

• Boise, Idaho
6 Mar 16

• Malaysia
7 Mar 16
I don't know how the citrus powder is, and I don't think I have tried that. We sometimes eat the fruits with sour plum powder or salt. At home, we usually do not add anything powder or salt to the fruits.

• Malaysia
10 Mar 16
@youless
I do eat those dried orange skin before, but haven't try the powder.


• Quezon, Philippines
5 Mar 16
Nope :) but wanna give it a try since Im a fruit lover :D

• United States
5 Mar 16
I have not tried citrus powder but I sure would like too. Not sure where I would find it around here.

• Australia
5 Mar 16
No, because I didn't even know about it before... But it does sound like something interesting that I don't mind trying. I knew some people who dip mangoes or other sour fruits into peppered salt - they said it countered the sourness and made the fruits tasted much better.