Same Sex Marriage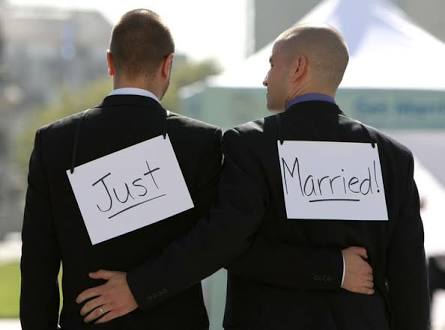 Quezon, Philippines
March 5, 2016 1:13pm CST
Recently, same sex marriage gone viral in social medias because of the tweet of famous boxer Manny Pacquiao. In the tweet says "Same sex marriage ay mas masahol pa sa hayop" means "Same sex marriage is worse than animals". Netizen, especially the LGBT community got angry. But, Pacquiao explains that he not condemning the LGBT community, only the marriage. I like to talk about it :) so let me know your opinions :D
4 responses

• United States
5 Mar 16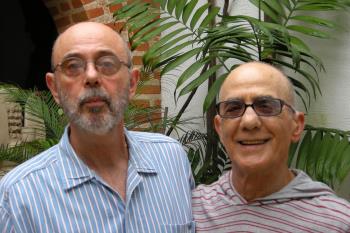 First the whole thing do not make any sense there.Stupid.they are condemning it. Mike and I been together forty five years.Marry for two.Do we look like animals t here.








• Roseburg, Oregon
5 Mar 16
You look like two happy human men that have every right to be married. Every right to be together.

• Quezon, Philippines
6 Mar 16
Hahaha you look very happy :D love transcends all right? :) btw, its his opinion but he didnt think that LGBT's will get hurt by his words :3


• New Zealand
6 Mar 16
This is, without question, one of the most stupid things any high profile person has said this year. If you think that basing your morality on a Bronze Age text while hitting people for a living makes you in any way better than those you condemn - and this is a condemnation - you deserve to be ridiculed.

•
5 Mar 16
I think if two people are happy with each other than why not get married if they wanted too.

• Quezon, Philippines
5 Mar 16
But its forbidden in the bible right?

•
5 Mar 16
@ShaunaVayne
Thats where the word goes wrong, religion, what religion go to do with be happy.

• Quezon, Philippines
5 Mar 16



• Quezon, Philippines
5 Mar 16
Yeah, but church is against it