We were stuck.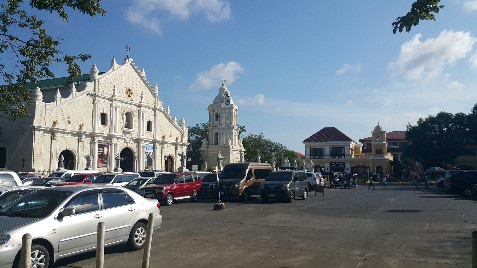 Philippines
March 6, 2016 11:33pm CST
We can not go home yet. We have to wait. After lunch, we have decided have some quick cold dessert in the nearest city. Our van was parked near the cathedral, we noticed there.has been a lot in our area. Then, we saw a car, parked at the.back of our van. Now...we can not go out. Sigh. If our van can fly, we really can. Haha. But... So, we have to wait. Hoping that the owner of the car and the passengers didn't tool calesa or the horse drawn calash to have .heritage tour around the city. Thank Heavens that they didn't. They attended the afternoon mass. And we just waited for an hour. Lol. Oh well. Hope that the city will have an organized parking area. That was just a bad parking.style. Have you ever stuck in the parking area because of a wrong parking style or system?
6 responses


• United States
7 Mar 16
I have never been stuck in a parking spot because someone did not know how to park properly. I would have been so upset.. and if I was in a rush or emergency, I would probably have called a tow truck!

• United States
7 Mar 16
Yes, we have been stuck before.

• Philippines
7 Mar 16
well, it could have been worse? at least you just waited and hang there for an hour. I mean, they could have been in a hotel or strolling out there the whole day, making you wait.

• Banks, Oregon
7 Mar 16
That sucks but glad you didn't have to wait too long.

• Philippines
7 Mar 16
its the other way around in my case.

the last instance was few days ago. i went to the doctor for my scheduled check up. there wasnt a huge parking lot really, it was just right beside the side-walk. few minutes after while waiting for my turn, the guard approached us and ask us to move our car a bit cause the one next to it cant get out.

thank goodness the guard recognized us as the owners or else, they might have lifted their vehicle or worse, waited like you guys did.