9 March 2016 Daily: An uptick for today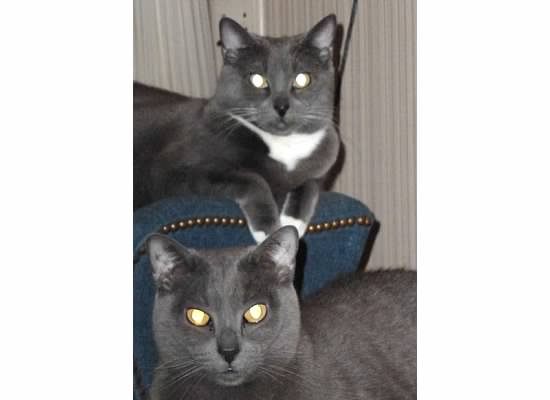 United States
March 9, 2016 6:40pm CST
Today was Phantom's surgery up at the vet's. We dropped him off this morning, and then I went to see my psychiatrist and my therapist. Both of those went fairly well. Then we got the call about Phantom -- he came well through the surgery, and we're to call in the morning tomorrow, and pick him up. I am so very very pleased about this. You have no idea how much. I worry about my cats. They are my fur-babies, and I love them just as much as I would a human child. They sleep with me at night, are happy enough to sleep in my presence, and each one has always had a personality of their own. Phantom is a big softie and a real lover. He absolutely adores J, and pretty much never lets him out of his sight, and given the chance, would never leave his lap. I've been watching House of Cards, season four, and enjoying it. It's gone in quite a different direction this season, and at first I was pretty doubtful. Then came the shooting, and my oh my, those hallucinations! HoC is still one of the best things on television, period. I did finish Jang Ok Jung, Live in Love and to be honest, it was pretty much a marshmallow weepie. I much prefer how the story was presented in the series Dong Yi, but still, not a bad series. If you like historical dramas, you'll probably like it. Now I have moved on to Feast of Gods, set in the here and now, and again, another K-drama. Finished reading the book Minerva by Marion Chesney/MC Beaton and it's pretty much just another Regency novel. Meh. Now moved onto the biography of Alexander Hamilton by Ron Chernow, and I am getting very hooked. Downloaded the ebook sample onto the Nook, and now must dig up my paper copy to finish reading it. Time to go make some tea and another episode or two of House of Cards. Would anyone be interested in seeing my reviews of the earlier seasons, and is anyone else watching it? The photo is of Miss Sophie and Phantom. Sophie is the one with the white bib and paws. Both are in laser mode...
8 responses

• Bunbury, Australia
10 Mar 16
Glad Phantom has come through his operation okay. You will be looking forward to having him back.

• United States
10 Mar 16
I can't wait. He's such a lover, and a genuinely happy kitty.

• Fairfield, Texas
10 Mar 16

• Cuyahoga Falls, Ohio
10 Mar 16
Fingers crossed for her surgery. You've been busy.



• Pittsburgh, Pennsylvania
10 Mar 16
@Telynor
Glad the psychiatrist went well. My psychiatrist retired this year and the last time I saw him was after Thanksgiving. Then he gave me a new one. I get to meet him May 17th as I only go ice a year for my antidepressants and sedatives for my severe anxiety. Glad Phantom surgery went well. I almost accidentally adopted a gray cat two days ago. I left the door open to get the mail across the porch. When I got in the house a gray cat come running up to our door mat and tried to get in the house! I was going to get a cat when somebody informed me cats eat hamsters and I absolutely adore my hamster and have only had him since September 25 of 2015! Not even a year and he are a real sweetie! Loves to eat! I put out three bowls of food a day in the morning and afternoon alone! But he doesn't finish the whole bowl but likes a fresh bowl of food with the alfalfa pellets taken out from him. I think of my hamster as my fur baby and I have him trained I put food in his bowl and say chow time! and he goes up to the third floor and looks at the food and usually eats it! He takes treats out of my hands! He is my fur baby as I never had or wanted children.I would rather have a pet! A fur baby is much nicer!

• Colorado Springs, Colorado
10 Mar 16
I'm glad your cat is OK. They really do become part of the family.

• Santa Rita, Venezuela
24 Mar 16
oh my god ... that beautiful your cats! are well maintained, excellent work congratulate you. Take care of them much