Met Anyone Famous?

United Kingdom
10 responses

•
20 Jan 07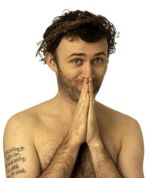 Getting back to your question I have had Tea with the Queen when she came to open a new building at the Hospis where i used to go. We chatted about watercolour painting. I have served HRH Princess Michael of Kent her meal when she had lunch in the SGTs Mess where I worked. I have also met Philip Schofield, Suzi Quatro and Tommy Tiernan the Irish Comedian.


•
25 Jan 07
I met Jeremy Beadle 19 years ago and he was lovely. Not met any other famous people

• United States
25 Jan 07
Funny you mentioned Kate Mulgrew. She's my favorite star trek captain. Love that whole female dynamic! I've met a few famous people. Will see if I can remember them all. 1- Aarron Tippin (country & western singer) 2- Donald Sutherland (at San Francisco airport) 3- Cheryl Ladd (tiny little thing and very quiet) 4 - Connie Chung (news anchor and very nice) 5- Maury Povich (was a JERK) 6 - Ahmad Rashad (very nice) 7 - Rick Roden (golfer and baseball player) 8 - Billy Idol (weird guy) There were a few more, but I can't remember them all. I'm terrible with meeting people only one time and then completely forgetting them.

•
20 Jan 07
Blimey where shall I start .. and I suppose it depends on just how you mean by 'famous' .. some folks are famous but only within their own niche .. ohh well here are a few of the well known famous and not so well known but still famous to some folks I have met with .. Barry Sheene (before he was famous) .. Giacomo Agostini (6 motorcycling world championship titles) .. Fred and Rosetta Hanks (motorcycling side car outfit world champions) .. the late, great Ayrton Senna (when he was still in Formula Ford) .. hmm let me save some time here and say just about every F1 race driver of the early 80's .. Murray Walker (a truly lovely man) .. Mark Bygraves (cousin to Max Bygraves and owned the pub I used heheh), Dennis Nielson (walked past him in prison, when I was doing voluntary work) .. Ronald Barton .. ('my prisoner I voluntarily visited') .. Ben Gunn (Police Chief Constable, put me forward for a good citizen police award) .. So loads of semi famous or famous in their niche .. but no one really mega internationally famous that everyone would recognise ..

•
20 Jan 07
I have met the Phil prexy Gloria Arroyo when she came to Thailand in 2001. She's smaller than I am but her brain is bigger LOL. Of all the Philippine prexies she's the only I have come to face up close and personal. I have also met other world famous people but they are religious and not much of a tv personalities. I want to meet Gerard Butler (Phantom of the Opera)and Steven Seagul, and Yanni.


• United States
24 Jan 07
I have met Hulk Hogan and Grace Jones and a couple other people when I was an extra on the movie McKinsey's Island. Don't laugh! I'd like to meet Kate Winslet, Joseph Fiennes, Tori Amos, and Christopher Walkin.

• India
25 Jan 07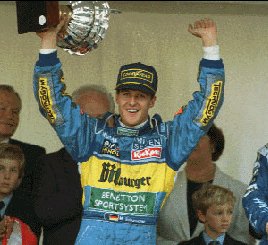 I've met Rahul Dravid and Anil Kumble, Indian Cricketers, who too reside in Bangalore. I have a craving for motorsports and would love to meet my idol Michael Schumacher ( Too bad that he retired, we will not see his magic anymore! ). I would also like to meet Jenson, Kimi and Alain Prost someday. I hope to catch up with Roger Federer someday too! Have a great day, bye.