AresBanana good for health?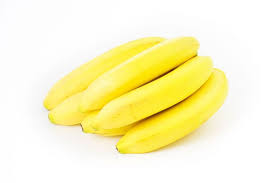 Hyderabad, India
March 11, 2016 1:13am CST
Bananas are very important dietary supplements. They are a rich source of Potassium and as such help in water diminishing retention and thus reducing the situation of belly bloat. They effectively ward off cramps if consumed after a workout. They are easily digestible. They give optimal energy required by the body. Bananas very efficiently solve the bloating problem. They are rich in fibre and as such suppresses hunger.
6 responses

• India
11 Mar 16
Yup they are good for gaining weight too.

• Hyderabad, India
11 Mar 16
They work in both ways This is the special characteristic of a Banana

• India
11 Mar 16
Bananas are famous for its benefits now. In our native state there are different varieties of bananas are available. Of course, all varieties are known for its own nutritious benefits. But the place where I live, only one variety of available so we have to satisfy with the same.

• Hyderabad, India
11 Mar 16
Yes. I think you are from South India. In Andhra Pradesh, they are available in plenty. In A.P. there is a variety called 'Sugar Candy'. They will be short and slightly salty. The same variety is also available in another place called 'NANDYAL'. There the variety will be somewhat bigger in size. The skin will be very thin. A very good variety.


• Hyderabad, India
11 Mar 16
It is a very fat burner. It minimizes appetite and the person who prefers it will have less intake of food. Consequently, he can easily maintain his figure and weight.

• United States
13 May 16
Yes, they have potassium in it, so very good to eat at least one a day.

• United States
11 Mar 16
I love bananas - I eat a banana everyday for breakfast.



• Hyderabad, India
11 Mar 16
yes. very good for health. Nowadays most of the youngsters are not caring for their health. They are after pizzas and burgers which are not having any valuable constituents like bananas.

• Bangalore, India
11 Mar 16
@shivamani10
fact is that they can not go without it but they should also take care of their health.