Android, iOS, Windows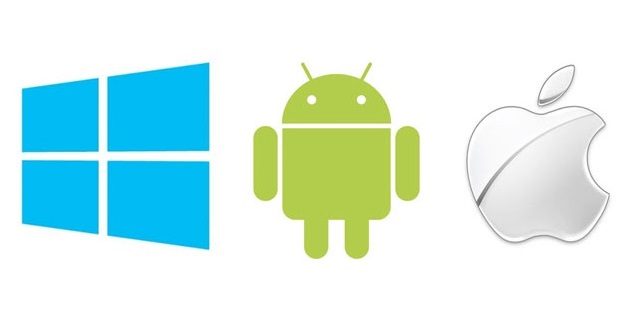 Bulgaria
March 11, 2016 6:34am CST
As you all know smartphones have captured the world and personally, I don't know a person without one of this gadgets. In my opinion, Android platform is the best, because i use it and not only. One of the main advantages of it is the various ways of customization the platform itself. Every person is different and likes different things so you can change the platform as you like it. Also smartphones with Android are cheaper and alongside fast enough for execution peoples' needs. Maybe the only disadvantage i see is later updates. If the new version of the platform is announced, it takes the producer 2-3 moths to provide an update for the users. So, which platform do you use and what do you think are the advantages and disadvantages of it?
7 responses

• Manchester, England
11 Mar 16
I use android, although that is purely because the model of mobile phone that I wanted is supplied with android. I would have preferred to have either Windows or Linux installed as an operating system, but the choice of available models does not appeal to me.

• Bulgaria
12 Mar 16
Yes I agree with you. Personally i also would like to have a device with windows but there isn't big choice of models. :)

• Canada
11 Mar 16
You forgot Blackberry! Personally though I never use anything but 'Droid.

• Bulgaria
11 Mar 16
I haven't forgotten BlackBerry! But as i know their latest phones are with Android platform. :)

• Canada
11 Mar 16
@martrin
Not to my knowledge, but I will check that out.

• India
11 Mar 16
i also think android is the best and easy to use and most popular among all. on the other hand windows phones are quite complicated compare to android....so its one of the biggest complicated for all microsoft lumia users

• Bulgaria
11 Mar 16
I don't totally agree with you. I think that microsoft's platform is very beautiful and fast, but its drawback is that there isn't enough applications for it, so people do not prefer it. :)

• India
11 Mar 16
@martrin
hmmm your right.....for networking its fast.....and not enough applications and not supporting many games its one of its drawbacks. i am still using lumia windows phone for net

• United States
11 Mar 16
I have a smartphone and tablet both are Android. I have old generation 4 Ipod as well. I have no experience with the Window tablets, but I bet they are cool. My brother has a Windows tablet with dual coil, and he loves it.

• Bulgaria
11 Mar 16
So, which one do you prefer - Android or iOS and why? :)

• United States
11 Mar 16
Guess what? You know someone now, because i don't have one, nor do I want one.


• Bulgaria
11 Mar 16
Oh really ? I can't believe!!! Maybe it is for good, you don't waste your time haha! :)

• Vancouver, Washington
11 Mar 16
I think your right about android platforms and it could be a well maintained platform.

• Philippines
13 Mar 16
I love Android as its easy to use and a lot of free app.