Hearing or listening?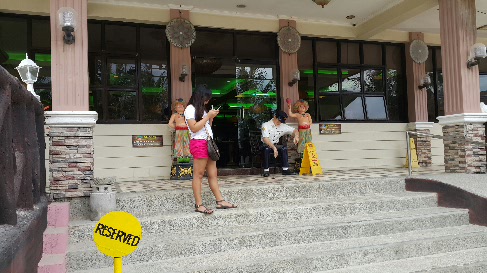 Philippines
March 12, 2016 7:52pm CST
What is the difference? What you DO makes it different. I remember a story about a little girl. She brought something from school, her drawing. She looks for her mom, and her mom is busy in the kitchen, preparing their meal. This little girl tells the story about her drawing is, while.her mom is doing her cooking. Then suddenly the little girl said..."mom you are not listening". Her mom replied, "i am sweetie", but the little girl said "no." The mother.suddenly stopped doing her thing and.looked at her daughter with a questioning look. The little girl's answer with this..."mom you are not listening with your.eyes". I don't know if you heard the story, but last night's meeting has the same scenario. Went out.for a meeting last night, and have to report about.financial status and disclosures. While doing my report, i saw a lot of people busy on their phone then when i asked them.for any question, they asked me on what i just reported. Like what? Ugh! They just heard me, didn't listen. Sigh. Are you hearing or listening most of the time?
6 responses

• Bunbury, Australia
13 Mar 16
I think with a meeting like that, phones should be banned or turned off.

• Philippines
13 Mar 16
Well, some people can't help if they are focus on different things. I will think of this because my most moments were more on hearing. but i have trouble with hearing now a days.

• Garden Grove, California
13 Mar 16
a child shall guide us My son was fourteen when he came tome as I was trying to balance my ceck book."Mom yo are not l istening to me" I replied "I hear you go ahead." He took the checkbook out of my hands. I listened then and was gad did as he had a problem which I was able to solve. otherwise he could have hadtrouble at school but I took care of it. You cannot just hear you must listen wth mind and heart.So now I do listen so I do not miss things.

• Cagayan De Oro, Philippines
14 Mar 16
That is hearing without listening hehe for if you listen you will respond.

•
13 Mar 16
I listen. It's impolite if I won't. Listening is a skill that requires attention whereas hearing does not.

• India
14 Mar 16
Exactly things are just going on like the way like you said. People are just pretending to listen but they do not actually. Most of the people are busy on mobile phone and dont have time to care the people infront of them. We have to listen with heart when some one explains something.