Selfie Madness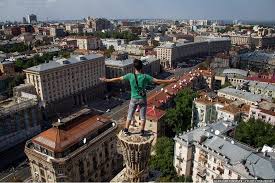 Mumbai, India
March 13, 2016 1:45am CST
Today i got a watsapp selfie image which portrays many guys lying on a steep rock. Scrolling down the message is a warning stating that all the guys have died just because one guy lost balance and pulled all the rest (all were lying as a chain). True madness;why dont people value their life's.How worried and terrified would their families be. Has the impact of social media deliberately affected the youngsters. When would they learn true life?
7 responses

• Santa Rita, Venezuela
13 Mar 16
There are mistakes that cost lives. I was always just a girl who wanted to do many things and accomplish many goals. Never risk my life and not stop living, just taking analysis of the risks of doing something and if the consequences were worth so worth it to take the risks.

• United States
13 Mar 16
Glad to hear your comments. Too bad many do not think so rationally.

• Delhi, India
13 Mar 16
Youngsters got mad over selfies. Its like competition now, that who has the best selfie or the most daring one.

• Mumbai, India
13 Mar 16
I know companies were there are selfie competitions and the winner will be rewarded with cash!!! Ironically people loose their sense!!

• United States
13 Mar 16
They also are mad over texting...which is dangerous and has replaced face to face interaction for many young people. No wonder they are often anti social and living on their parents couch to an advanced age. SAD.

• Delhi, India
13 Mar 16
@desertdawg
They are very much social online but when they go to family get togethers, they are social. There also, they stick to their smartphones and other gadgets sitting in some corner of the house.



• Singapore
17 Mar 16
They need to understand the grief they cause to their loved ones due to their reckless behavior - siva


• Mumbai, India
13 Mar 16
ya feel real sad for those people

• United States
13 Mar 16
Maybe each generation says it about the younger members...BUT this group seems to lack simple common sense. A selfie for facebook may end up in an obituary. How sad and foolish.

• Mumbai, India
13 Mar 16
I absolutely agree with you.People do loose their senses!!!!