Just Can't be Bothered Writing Online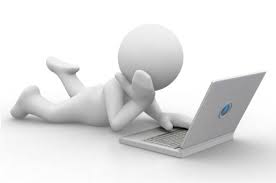 Kingston, Jamaica
March 13, 2016 10:20am CST
There was a time, every day, I'd post something to Triond, Wikinut, Hubpages, expertscolumn, and other sites, which as the first two aforementioned, no longer exist. Now, looking at the rare pennies one gets from sites like Hubpages, and the ridiculous bull of expertscolumn, which 'rejects' items so that you won't reach the payout of $5 in your life time, I just can't be bothered. One may write their fingers off on Hubpages, Network and get all those clever keywords and SEO terms; and still not make 10c. I do miss the long article, the complete presentation, but...alas
4 responses

• Northampton, England
13 Mar 16
I've also got out of the habit. And since myLot went with the new layout, I'm not even motivated to keep writing and reading here in the way I used to be.

• Northampton, England
13 Mar 16


• United States
13 Mar 16
I do miss the long article too. I love the research involved. I loved writing for Triond since particular topics garnered lots of views. But, you are right that it is no longer worth the effort.

• Bunbury, Australia
14 Mar 16
Have you looked at Infobarrel? They have longer articles. And 'proper' articles rather than the short posts you find here.


• Bunbury, Australia
14 Mar 16
Were you ever on Infobarrel? I liked it there and I think people do earn from it. I get residual income even now and my posts are on popular topics.