Old photograph and lost a post?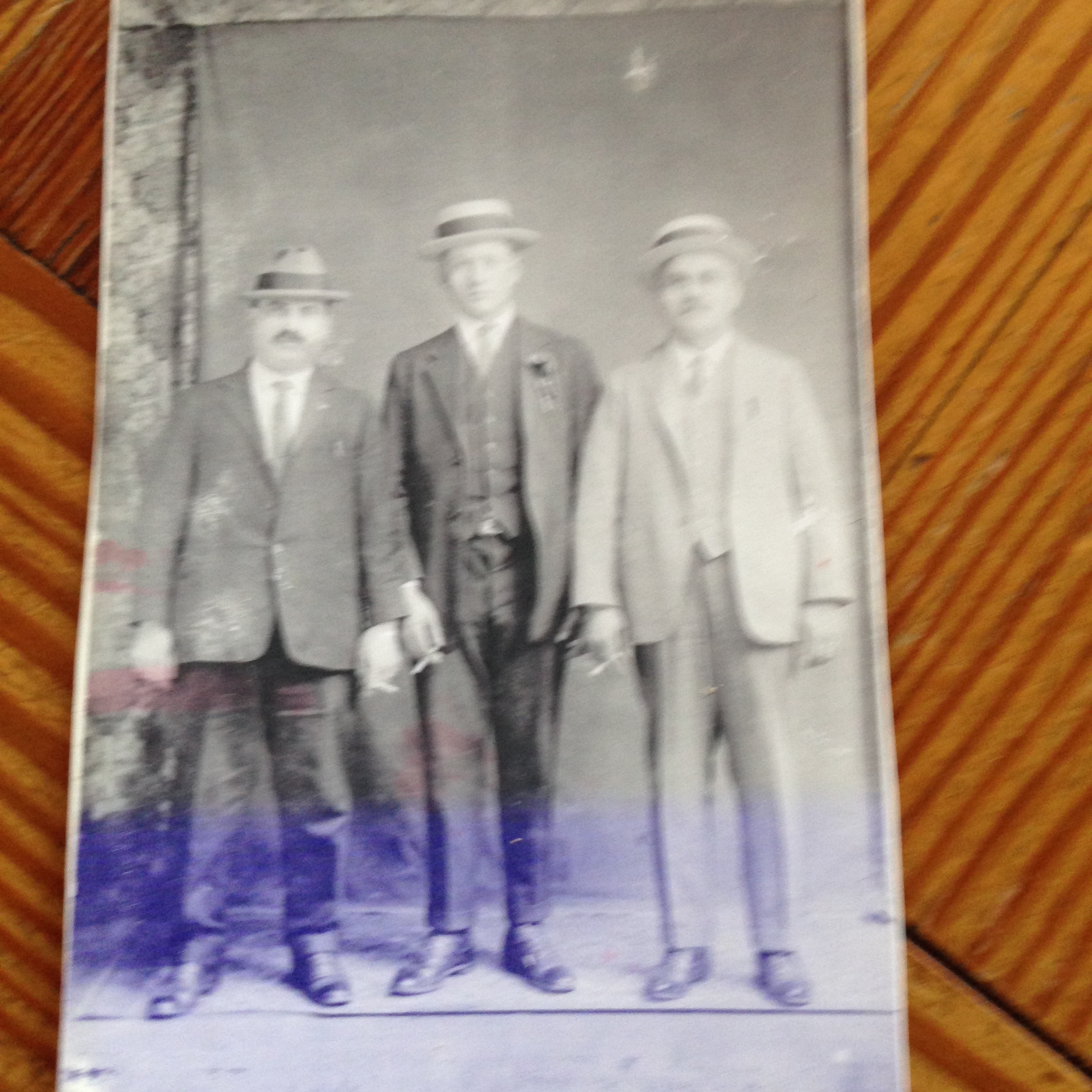 United States
March 13, 2016 3:42pm CST
Some of you remember in one of my earlier post on boxes of boxes of photograph.As I am now weeding out.Then I cam across this photograph of my dad and uncle in the twenties or earlier. My dad is on the left and not sure who is the person in the middle and the other is my Uncle.My dad brother.Look at the clothing that they wore. Not sure if this photograph is here or in Italy.They look like the Good Fellows By the way.I seems to love my first post.Has anyone seen it. The title was what is your favorite days the photo is mine
8 responses


• United States
15 Mar 16
@LadyDuck
yes,his favorite was the straw hat that he alway wore.

• Malaysia
13 Mar 16
It's great that you still have this photo. It's such an antique to me.

They really look like gentlemen, and yes, I agree that I have only seen people wearing that in movies. I don't even see such a photo personally. I have not seen your other post, hope you'll be able to find it soon.

• United States
13 Mar 16
I send a message to Go Ask Alex to see what is going on with my first post today.Thanks

• United States
13 Mar 16
I love this photo! All of the men are smoking , two right hand and one lefty. they look uncomfortable getting their pic taken.

• United States
13 Mar 16
@andria
perry yes,they do.The remind me of the Maffia group.


• United States
13 Mar 16
@marlina
yes,my dad worn mostly straw hats and soft hat I guess you call it.

• United States
13 Mar 16
What a wonderful picture.

• United States
13 Mar 16

• Banks, Oregon
13 Mar 16
I haven't seen your other post, but will try to find it and, awesome photo of your Dad and, Uncles.

• United States
13 Mar 16
TRBergstrom Thank you.Not sure what happen.I am sure that I did not break any rule there

• Asheville, North Carolina
13 Mar 16
They do look like the Goodfellows. Ha! I love old photos like that. I hope you find your lost post.