Effective ways of reducing belly fat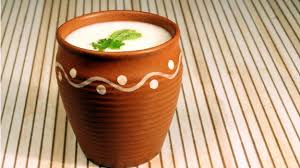 Hyderabad, India
March 13, 2016 7:14pm CST
The belly fat is a resultant of accumulation of fat around your internal organs than around the waist or abdomen. This may cause serious health problem if not paid attention in advance.So it is very important to reduce and met down the iceberg around your abdomen and the earlier the better it would be. Generally, this accumulation of fat will be more in women than in men.stress is also one of the reasons for accumulation of fat distribution around the abdomen. factors that reduce belly fat are; 1. Diet: A well-balanced diet with less amount of carbohydrate will be quite useful in reducing the fat in the body. The most important thing that has to be added to the list is Butter Milk which effectively reduces the belly fat. (I will take up the benefits of buttermilk separately) 2. exercise Doing proper exercise regularly will definitely have a positive effect in reducing the belly fat. Here squat and planks are the main areas to concentrate upon.
2 responses

• Luxembourg, Luxembourg
14 Mar 16
Good information.



• Hyderabad, India
14 Mar 16
yes. But still most of the people do not care about it. They follow each and eveything and finally mess up the whole procedure.