Sometimes You Must F ollow Your Own Ideas.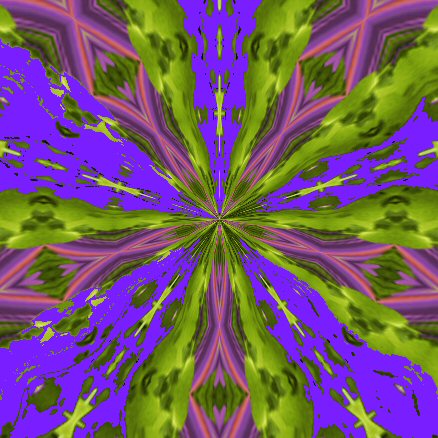 Garden Grove, California
March 13, 2016 8:52pm CST
The more I read about how we should not eat this b ut that or you should not eat that instead eat this. I want to say enough already/ Why not raise food in youi garden and eat fresh produce or having no garden buy fresh fruits and vegges from the local farmers market. Opt for natural fruits and veggies if you can find them or afford them.Try stevia for a non sugar sweetner as its natural and r elax and eat without worrying about every single food item you can think of.Stress probaly does more harn than some foods could do.
8 responses

• Roseburg, Oregon
14 Mar 16
Stress can do a lot of harm to your body.

• Garden Grove, California
14 Mar 16
stress can work on your heart and we know it shoots u p our blood sugar too


• Garden Grove, California
14 Mar 16
farmers markets are one good option here the Irvine farms sells their produ ce cheap to vons sp we really enjoyed good prces he Irvines are multil millionaires

• United States
14 Mar 16
I have learned that it is best to eat everything in moderation. Today was the first day without taking omeprozole for my acid reflux. I am happy to say that I have not had a problem. I want to grow more of my own vegetables this year. My husband will need to bring more soil in so we can make the bed larger.

• Garden Grove, California
14 Mar 16
I was so h appy when we had our own house and grew a large garden of v eggies the sale of that house when we had just one thousand dollars left f i was the mosts illy blu nder and mistake we ever made we should have just refianced and sta y ed here.

• United States
14 Mar 16
@Hatley
everything happens for a reason Patsie. We just need to accept it and go on.


• Garden Grove, California
14 Mar 16
es as you can drive yoursel nuts witht all the the new ideas so just eat what is heath and do ot becoe s


• Garden Grove, California
14 Mar 16
yes as there is are so many conflicting reports and who to believe as some are not qualified to talk about nutriltion anyway

• Salina, Kansas
14 Mar 16
I think every has their own way of eating and thinks their way of eating is better then every other persons way of eating. My mom has been trying to get me to go vegan for many years now. She says the bad food gives you cancer. Sorry to inform you, mom, but nearly everything gives you cancer. I really don't stress about what I eat. I might go on a diet every now and then to lose weight, but I still don't stress. I eat the foods I enjoy that are healthy to lose weight. It's really simple.

• Garden Grove, California
14 Mar 16
I do the same thing and chec my blood sugar to keep it controlled as a good diabetic.

• Garden Grove, California
14 Mar 16
@T_gray
yes we have to knoe what will shoot us up or not shoot us up lol.


• Boise, Idaho
14 Mar 16
People who are health conscious should try to stay as 'natural' as possible. I am so far to the other side of that it isn't funny. I would never advise anyone to use any of those sweeteners. Sugar and honey for me only. Who knows what those others have in them. Stress is harmful but, so are those mile long chemicals processed foods have in them..