National Steak Day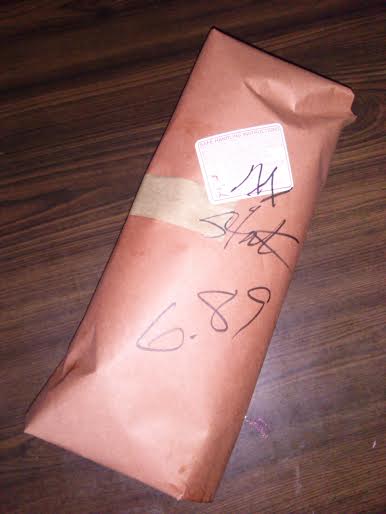 United States
March 14, 2016 4:02pm CST
The title isn't totally correct but this post needs to be kept appropriate for everyone of all ages. If you do a search for what March 14th is you will see today is National Steak.....day. I went to a little town store today and bought my man a steak. I believe it was N.Y. strip. I don't eat meat so that could be the wrong name. I got it an inch thick and it was $6.89. I'm glad I don't eat meat at those prices yikes. I have only cooked steak one time in the past. I hope I do an okay job cooking it for him for dinner.
5 responses

• United Kingdom
14 Mar 16
I looked it up

Maybe he won't care if you mess the steak up as long as dessert is good



• United States
15 Mar 16
Hahaha glad you looked it up and didn't get offended. I actually never got to cook it for him. I had to go with my father at the last minute to drive a van home from him that he bought and I didn't get home until 8:30. He cooked the steak himself while I was gone and then when I got home we watched a movie and he was too tired for dessert and went to sleep lol.

• United States
14 Mar 16
I had steak a few times a while back. It has been way to costly here for me to enjoy it now. I do better with chicken or salad for the most part.


• United States
15 Mar 16
Gosh I feel really airheaded now. I have never even heard of fish steak. I remember my husband used to like to buy filet minon when he was alive. I have no idea what animal the steak I bought yesterday came from. I went into the place where my man told me to buy it and asked what the most common kind of steak people buy is. He said there is a lot of different kinds and named a few. I said no to the T-bone. I think it was Ny strip that I got but I'm not sure if it was beef or pork.

• United States
16 Mar 16
Yes I saw what March 14th was an no i did not participate as i was getting over stomach flu. I hope the steak turned out well and your man enjoyed it.

• United States
16 Mar 16
Well I don't eat meat I just bought it for him. I wanted to cook it for him but t didn't work out that way. My father at the last minute needed me to go with him to drive a vehicle home that he bought. It was an hour and a half away and it took a long time at the notary etc. I didn't get home until about 8:30 pm so he had cooked it for himself. Oh well its the thought that counts.

• United States
15 Mar 16
My husband is a carnivore, but I am a vegetarian. I don't think I have cooked a steak in years. Hope the one you cook turns out perfectly.

• United States
16 Mar 16
I made it once many years ago when my husband was alive. I think it was for our anniversary. It was a recipe that had swiss cheese on top is all I remember but he hated it. Maybe I over cooked it or it just was not a flavor he liked with the herbs or whatever it was that I put on it. I remember I was pretty disappointed.