TV Review – The Walking Dead – Same Boat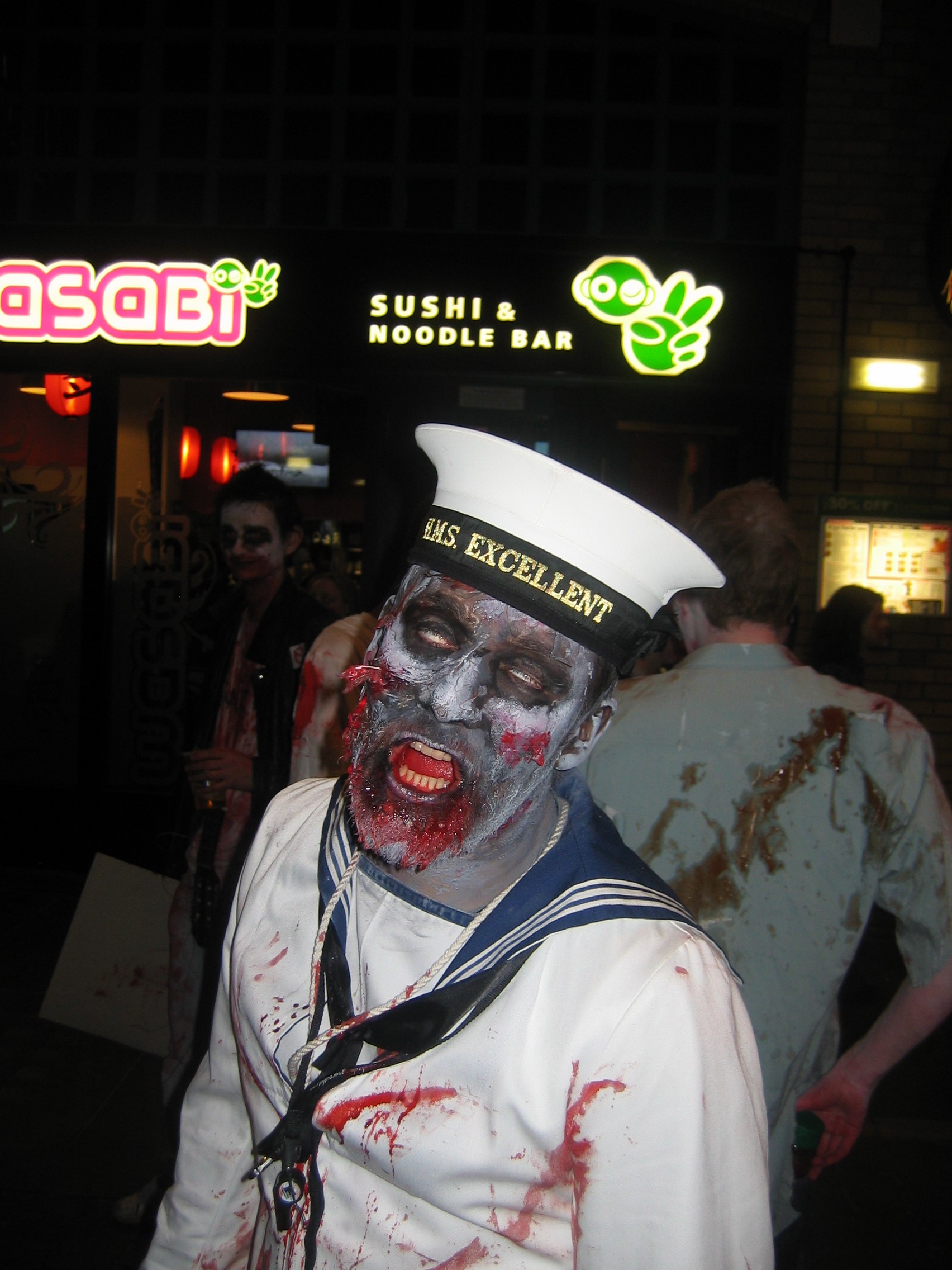 Preston, England
March 15, 2016 1:48pm CST
Spoiler alerts – Season 6 – episode 13 An incredible feminised take on the previous week's masculine macho war machine carnage as the men took out a group of the still anonymous Negan's army. Carol & the heavily pregnant Maggie find themselves taken prisoner by a group of women led by Paula who seems like an alter-ego to Maggie, a reason for the title. Everyone is equally dehumanized by the steps they need to take in the zombie-Armageddon. All have seen death; Maggie has seen children die but still sees the value of life for Carol's child, while Paula sees the world as too horrible to bring new life into. Carol, in a tour-de-force performance by Melissa McBride seems to be deeply distressed, hyperventilating, crying, and fingering a rosary necklace, but she is putting on an act to conceal her real fear – the killing she is going to unleash, and the rosary cross is a useful tool to cut her bonds with. The other women serving Paula have back stories too. One continues to smoke despite already having serious cancer. Why bother quitting now, even by a pregnant woman who wants to live. Carol's retribution is terrible and merciless but she is not dispassionate over it. Finally united with Daryl, she breaks her guard completely. Rick, the main character, is reduced to a voice on a walkie-talkie for much of the episode. His rescue party arrive only after Carol has done all the work and he ends up killing a medic who could have been useful to keep alive. Worse, the medic falsely claims to be the elusive Negan. The episode carries some of the most vicious and surprising deaths in the history of The Walking Dead. Alicia Witt's Paula seems well enough crafted and built up to become a season regular but she is despatched with jaw dropping violence by the episode's ending. Matters can only get worse when the real Negan enters the fray soon. Arthur Chappell
9 responses

• Pensacola, Florida
15 Mar 16
I actually really enjoyed seeing Maggie and Carol work together. Seeing them as friends fighting to get out was great. My favorite moment of the episode though was Carol and Darryl reuniting. I have always loved the bond that they share.

• Los Angeles, California
15 Mar 16
I knew Carol and Maggie would find some clever way to get out of the jam. I thought Carol and Darryl might get together romantically but as she likes that other guy they are like besties.

• Pensacola, Florida
15 Mar 16
@JohnRoberts
I don't like the other guy nearly as much as I like Darryl with her

• Los Angeles, California
15 Mar 16
@lexiconlover
I prefer Darryl also. They would make an odd couple but both are probably the loneliest and most unhappy that they would make a good fit in finding some comfort.


• United States
15 Mar 16
I loved this episode, but then again I love them all Arthur. Where is that photo taken?

• Preston, England
15 Mar 16
@TiarasOceanView
the photo is from a mass zombie walk that took place in Manchester one halloween - I was in it too

• United States
15 Mar 16
@arthurchappell
A fantastic time!


• Preston, England
15 Mar 16
@TiarasOceanView
it was a brilliant night with hundreds of zombies in some amazing costumes and make up


•
15 Mar 16
I got the impression that Carol was genuinely hyperventilating. I think she was absolutely petrified, but that gave her the courage to finally organise herself and think productively, coming up with a plan. I would much rather her and Darryl be a couple than Rick and Michone. Didn't Carol die quite early on in the comics? Or did I read that wrong?

• United States
15 Mar 16
Well, for heaven's sake, I have to start watching this series. I feel left out and I do like a some horror every now and again.

• Greencastle, Indiana
16 Mar 16
@Corbin5
your missing one HE!! of a show on a m c

• United States
16 Mar 16
My husband and I love this show.


• Centralia, Missouri
15 Mar 16
the background of that photo adds some extra funny to it

• United States
14 Sep 16
SPOILER ALERT!! By now most of us know Negan has arrived on the scene and when the new season starts in about a month we're going to find out who his first victim is. Many viewers seemed to be angry about the way they ended season 6 but cliff-hangers are like that. I know I can't wait for the season 7 premiere in one way but in another way I dread it.

• Preston, England
14 Sep 16
it will be intriguing to see who it is that we lose

• Greencastle, Indiana
16 Mar 16
well being they have killed the negans & I'm hoping this is the end of them A H's but they have to get the OTHER party the survives. we only have 3 more to go before we really get into the REAL deal of the show they have for us to know what's all going to happen for the next few mos so I'll be on top of every show that they give us till it's over for next year,

• Preston, England
16 Mar 16
spoiler alert - they haven't met the real Negan yet - things will get very ugly when they do