The Historical Archives of Latvia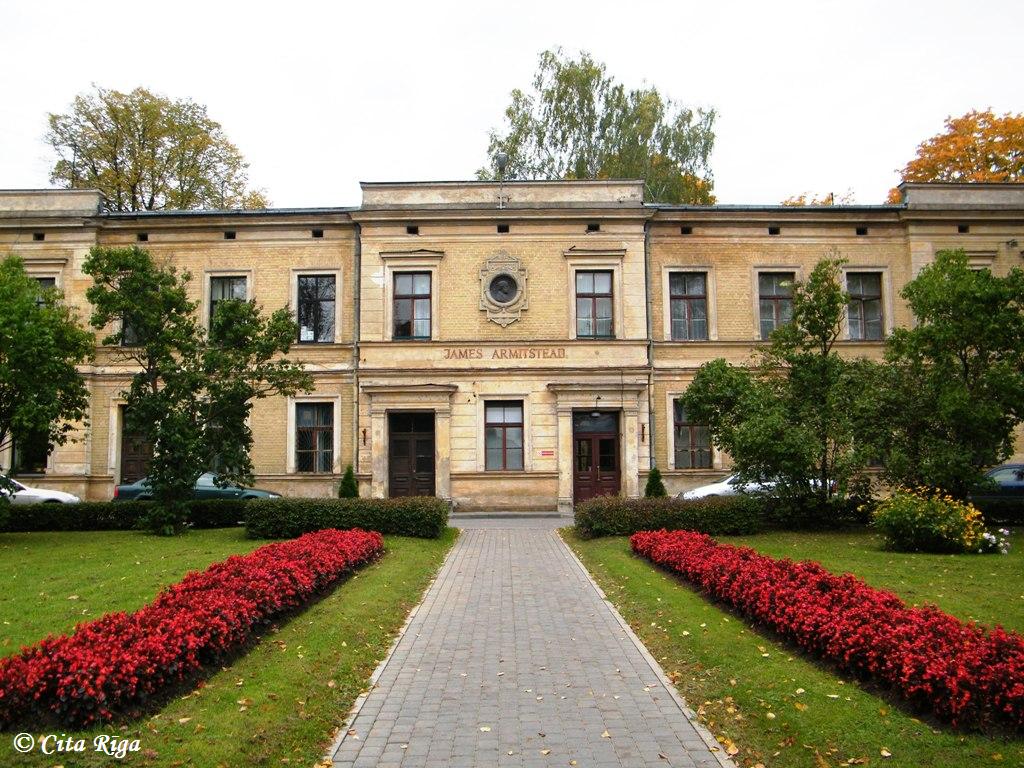 Riga, Latvia
March 20, 2016 5:39pm CST
Back on Frica Brivzemnieka Street we stop at number 8 this was where he lived. On the corner of Brivzemnieka Street and Vienibas Gatve is a memorial to Brivzemnieks called Cetri Novadi or Four Provinces by sculptor Girts Burvis. Turning right on Vienibas Gatve one passes Tornakalna Cemetery and comes to where Jelgava Street and Vienibas Gatve merge. On the corner of Altonovas Street is Blockmuizina a sort of estate. It was built in the early 19th century in the classical style. It is a one story log structure surrounded on three sides by a gallery and supported by double columns. At one time it housed a library but today is in danger of being knocked down and stands empty. At #45 Vienibas Gatve we find the Valsts Bernu Kliniska Slimnica or The State Children's Clinical Hospital. Today it is the largest children's hospital in the Baltic States and consists of three wooden and six brick buildings surrounded by a park. This is one part of Pardaugava there is another which has to be approached from a different way. Once again you have to return to the right bank to Grecinieku (Sinner's) Street by way of the #11 tram and get on the #4 or #5 tram. This time you will once again pass some of the places mentioned previously but then go off in a different direction along the tracks and this time you will arrive at Kalnciema Street. At one time Slokas Street was the old road which connected Riga with the only hamlet Sloka along the sea coast Yurmala. It was listed in a list of Riga's streets in 1864. Since then sections have been added and at present Slokas Street is seven and a half kilometers long. We find ourselves at the intersection of Kalnciema and Slokas Street. We see on the corner a dark building in the Jugendstill style which since 1919 has housed the Historical Archives of Latvia. Here you can find about six million items about the history of Riga and the Baltic Region. From the intersection with Slokas Street and Kalnciema Street is the continuation of Krisjana Valdemara Street which takes the heavy traffic between Riga and Yurmala across the Vansu or Suspension Bridge. The picture is of the children's hospital
4 responses

• Marion, Kansas
21 Mar 16
We do not often hear much about Latvia. This is a gorgeous building and I love the red flowers bordering the walk. Thanks for taking us on an adventure.

• Bunbury, Australia
20 Mar 16
What a lovely building - and such a beautiful entrance! Another informative post - thanks.

• United States
20 Mar 16
Thank you so much for this very valuable education of Latvia, some of Latvia Sandra. I love it that I can learn here. Such beautiful buildings there.


• Riga, Latvia
24 Mar 16
@TiarasOceanView
we have a great mixture of all kinds of architecture. It is sad that some interesting buildings have become forgotten and falling in disrepair.

• United States
24 Mar 16
@RasmaSandra
It truly is Sandra..it should be a priority if possible.

• Dollard-Des-Ormeaux, Quebec
21 Mar 16
Nice picture, beautiful flowers and well kept grounds.

• Riga, Latvia
24 Mar 16
@AnnaEJ
it is like a park to keep the kids who are not bedridden happy in the spring and summer when they can go out and play a bit.