Can We Earn Money Like We Did On Bubblews With Mylot?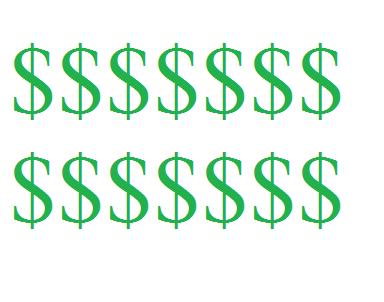 Trinidad And Tobago
March 21, 2016 12:14pm CST
This is my first time back on mylot in years, before I used to be able to make a few dollars each month, then mylot stopped paying and I found bubblews which was a great site. The the bubble burst and there was no more money to be made there, so I found out mylot is paying members once again and I was wondering if you all are still earning well here? Also if you guys have any tips to share for mylot it would really be appriciated. I hope it turns out to be a lot of fun as the bubble sites was, more so I hope the earnings as close to the bubble site was.

10 responses

• Calgary, Alberta
21 Mar 16
No, my friend, we earn much, much less here. I used to make an average of $300 (monthly) in Bubblews. Here I made just $20 in my first 2 months.


. . I knew there were lots of former bubblers (like SKYKING and Applecanoy), who were making an average of $500 a month.

• Trinidad And Tobago
21 Mar 16
Well at least now I have a better idea of what the average is and I can set my goals from here on.

• United States
23 Mar 16
@ChrisH09
I just had to stop in, as I saw that your were from Trinidad and Tobago. Back in the 1980s I was in the US Navy Steel Band, and played cello pans. Our drum maker and tuner was Mr. Ellie Manette. I miss those days, and him. I understand he is still teaching in West VA. What I would do to see him again. Many great memories, and stories that I should probably start to write about to tell.

• Calgary, Alberta
21 Mar 16
We can make money here in Mylot but it is not as large as how people earn during the golden years of Bubblews. 50 cents a day is attainable for me here but I don't count the money anymore. I just enjoy the discussions.

• Calgary, Alberta
23 Mar 16
I, too, love the interaction here.

• United States
21 Mar 16
the earning is not as close to bubblews.You can forget it here.

• Manchester, England
21 Mar 16
The earnings system at Bubblews was totally unrealistic, which is why the site is no longer operating. Mylot earnings are more sensibly set, therefore it is still active 10 years on. The easiest approach is to interact and enjoy Mylot as a social site without worrying about the earnings, which will accrue naturally.

• Cambridge, England
21 Mar 16
Bubblews' rates were completely unrealistic, as became clear in November 2014, when they adjusted the payment rates (and cancelled all outstanding payments). The rates here are comparable to what they were before May 2013 but the earnings algorithm is rather different. I suggest that you go to "Help" (in the dropdown menu under your username/avatar on the black menu bar) and read the Earnings Program FAQs for a detailed explanation of how it works. You will probably also want to refresh your knowledge of the Guidelines (which haven't changed a lot but are now rather simpler and easier to read). I think you'll find that MyLot is more lively and more fun than Bubblews ever was. Of course, it's much more of a 'discussion' site than an 'articles-with-comments' site and it is in discussing - and 'maintaining' discussions - that the real benefit is to be found.



• Philippines
21 Mar 16
Unlike in bubblews, myLot earns slowly but, surely we are paid if we reach the threshold. Be sure to go around everyone's posts and interact to earn here.

• United States
26 Mar 16
Bubblews and myLot are
nothing
alike.

myLot is
not
a site designed for people to come and make money. Bubblews was about making money. mylot is about having discussions and getting a small incentive to have them.