The Saga of 25 feral Cats in Our back alley LOl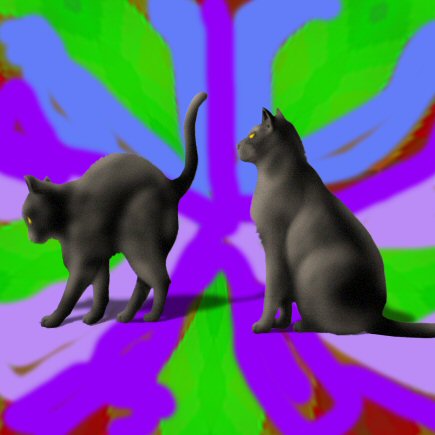 Garden Grove, California
March 22, 2016 7:56pm CST
I wrote about this on bublews but the posts were all lost.So I am remembering watching the people who dumped six of the 25 cats in the back alley.They were all so pretty and some very wild All had been dumped by cruel owners who for one reason or another did not want that kitten or cat any more. Some were baby kittens, some Siamese,Some Persian, One Maltese cat b ugt all had become strays and all dumped b y somebody in a car. I saw the meat cuters in he Vietnamese grocery store fed them meat scraps. but mostof he ime they went hungry.I foundout about the society for feral cats and i called hem. I felt so bad fo r them all A lot of them were pure bred animals too. I found the society for protection of feral cats They re homed them and none were ever killed. So I called them and in two days they had found homes for all of the 25 cats. I was so glad and that was the end of the 25 cat saga. It felt so good to know that these people really loved cats and were so good to them, So far we have not had any more alley cats back here . Once in a while a neighbor hood cat comes in the alley but does not stay so I know these cats do have homes.No more stray cats meowing for help and being hungry and scared and thirsty too. .
4 responses

• Roseburg, Oregon
23 Mar 16
To me that is mean to just dump a cat or any animal. Why would you get a pet if you are just going to get rid of it.

• Garden Grove, California
23 Mar 16
I remember I screamed out my window as I watched one person d ump three cats the alley and they never paid any attention to me at all.

• United States
23 Mar 16
@Hatley
It is horrible that people do this. When I lived in Guam, I ended up feeding all the cats that others abandoned when they did not want to ship them back to the Mainland US. I also, despite my allergies, captured and brought back two of them. They had their own room in my house, as I could not let them run the home. They were better loved and taken care of than anyone else had done, I am sure. I really do care so deeply for those creatures.

• Garden Grove, California
23 Mar 16
@CoralLevang
that was what was so good about these people they made sure the owners wanted and would care for the cats.

• Boise, Idaho
23 Mar 16
What a wonderful story. Our cats would have all ended up as ferals my daughter hadn't taken them. Thank goodness there are good people such as yourself and my daughter in the world.

• Garden Grove, California
23 Mar 16
I have always been so fond of cats they are so special lol lol

• United States
23 Mar 16
I love cats, but am (unfortunately) highly allergic to them. I would have a dozen of them, if I could.

• Garden Grove, California
23 Mar 16
I have met a l ot of people who are allergic to cats and some to dogs and they aree really miserable to o.

• Centralia, Missouri
23 Mar 16
you gotta wonder why someone dumped that many purebreed cats