No camera, No Funny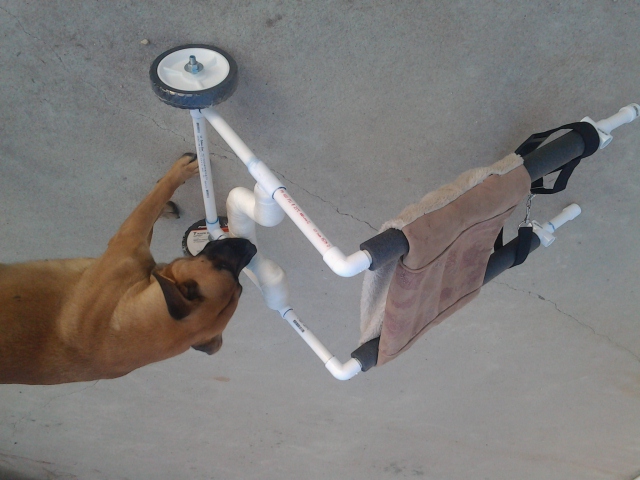 Redlands, California
March 23, 2016 4:14pm CST
My dogs are always falling down,banging their head on something. They play rough and do not care about their bodies at times. That is most of the time. The other times they are just being a klutz, or not paying attention to their surroundings that they are normally so good at. Brooklyn literally went sliding across the pavement face first into the garage chasing her ball. She tried to stop, but was running to fast. The only way for her to stop was sacrifice her body and it still was not enough. She was alright and I did get a good laugh out of it. Kai was trying to get away from my brother. Over reacted a bit, and rammed her head into the dishwasher. Poor thing,because that one looked and sounded like it hurt. Still was a bit funny and could not help but laugh. Wish I had a camera on them where I could make a little video real of all the times they jump to high and fall on their butt. All the times they whack their head and just tackle each other. I would have to have a camera on me all the time. Then they would probably very rarely do anything funny. No camera, no funny. Maybe I should just mount ones to their heads. Then they would at least have some protection.
4 responses

• United States
23 Mar 16
Aw poor old dogs. They are funny though ..yes it is good to have a way to video them. What is that thing your dog is chewing on lolz


• Redlands, California
23 Mar 16
That was a failed attempt at a homemade doggie wheelchair. We gave it to her to play with.

• United States
24 Mar 16
@crossbones27
Ah the dear little love she is..a great idea that!!



• United States
23 Mar 16
do you have your cell phone handy there?

• Redlands, California
23 Mar 16
I do, but rarely carry it around unless I am expecting a call.

• Colorado Springs, Colorado
23 Mar 16
A dog cam could be very entertaining.

• Redlands, California
23 Mar 16
A Go Pro or something. I think it would hold up well. Something to think about.

• Johannesburg, South Africa
23 Mar 16
@crossbones27
I think I've seen a YouTube video where someone attached a Go Pro to a dog or cat. These dogs sound rather boisterous though, so the camera may not hold up well against their antics. Could be fun to watch, but it might be an expensive experiment.

• Redlands, California
24 Mar 16
@Gina145
You are probably right and they would probably try to chew each others off. Would definitely have to watch them. Could work for walks though were they are more or less just running and not wreaking havoc on one an other.

• Roseburg, Oregon
24 Mar 16
Animals are so funny at times. Once my cat ran into the wall and hit her head so hard that she shook her head and laid there for a minute.

• Redlands, California
25 Mar 16
Lucky she did not knock herself out.