What is your definition of 'HOME'?..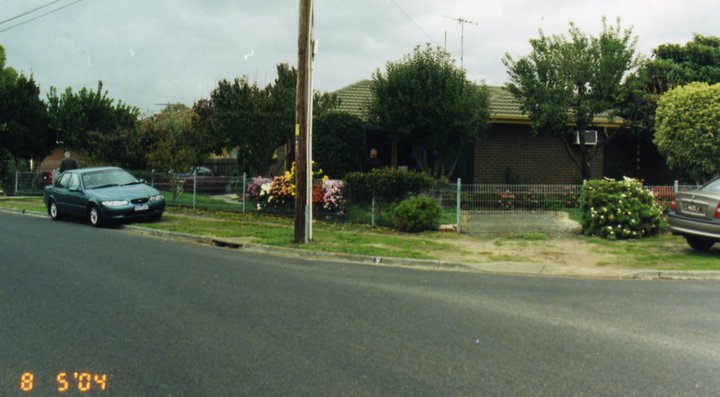 Australia
March 24, 2016 2:49am CST
. Hello Everyone, For years, I have this very strong desire to "go home".. probably because I never had a home.. My childhood was spent living in temporary homes. Of my entire life, I've only spent about 8 years of them with my parents and siblings. I've never got bonded with my siblings. When I came to live in Australia, that longing "to go home" and to bond with my siblings became more intense. And to satisfy that longing, I ended up buying a piece of land and built a small house where we stay most of the time when we "go home" once a year.. I can't wait to go home there, and when I'm over there, I can't wait to come back home here.. My bonding with siblings ended up in disaster.. So much for my longing to bond with them and for my longing to go home.. I realised that a home is not a place. It is not a roof over our heads.. To me, HOME is the ESSENCE of Human dignity that we carry with us wherever we may go.. The essence of human dignity is what we'll carry with us when we leave the physical plane.. It is what will give us eternal peace.. What is your definition of home?. Bess.. .
10 responses

• India
24 Mar 16
Home is built by hearts while a house is built by bricks

• Preston, England
24 Mar 16
even at the house I live in I only consider parts of it my home - my room, my shed,

• Australia
24 Mar 16
That is what I mean when I said that home is the essence that we carry with us .. thanks much for sharing your thoughts..

• United Kingdom
24 Mar 16
I'm afraid I'm not very original because I think that home is where your heart is. It's somewhere that you can just be yourself, knowing that your loved ones will accept you for what you are. I'm so sorry if you've not found that place.

• Australia
24 Mar 16
You are one of the fortunate one to have always have a home .. there are more unfortunate ones in this world so you are blessed..



• Momence, Illinois
24 Mar 16
they say home is where the heart is, I find that very true. Most of my siblings and I get along thankfully and we all live close to each other.

• Australia
24 Mar 16
I guess you have to have a place where you bring heart to.. I am so happy to hear that there are siblings who get along with like you and yours .. it should be like that.. it's just very unfortunate for me that I didn't experience that...But I have come to terms of the reality now ..

• Momence, Illinois
25 Mar 16
@epiffanie
We do have a brother that's hard to take.

• Australia
25 Mar 16


• Canada
24 Mar 16
A home is where ever your family is. It really doesn't matter how big or little the house or what town you happen to live, as long as everyone is together you have a home!!

• Australia
25 Mar 16
If you have a loving family, the house you live in no matter how big or small, is a home ..

• Philippines
24 Mar 16
my room (moms house). ive rented so many rooms/places for many years when i started working away and its nothing like. im currently back here at my moms (temporarily) and im more than glad. this is where i grew up you know and it stayed looking like this for years even if it became empty when i left.. plus i get to see my brothers and the kids.


• Australia
24 Mar 16
That would be definitely a hoe if there's a loving family.. thank you.


• Philippines
24 Mar 16
is is not the structure for me, it is who is inside :) i remember that luther vandross song :)

A House Is Not A Home / Luther Vandross Written by Burt Bacharach, Hal David Produced by Luther Vandross Executive Produced by Larkin Arnold *1981 from the s...

• Australia
24 Mar 16
Thank you Reine for sharing this song. .One of my favourites


• Quezon City, Philippines
24 Mar 16
Home is a place where in you can find peace, acceptance and happiness with your family, it is the only place in the world wherein you can be yourself

• Australia
24 Mar 16
Yes indeed! ..You are blessed if you found a place where you can feel at peace.. Peace to me is always found within..