Richer By Far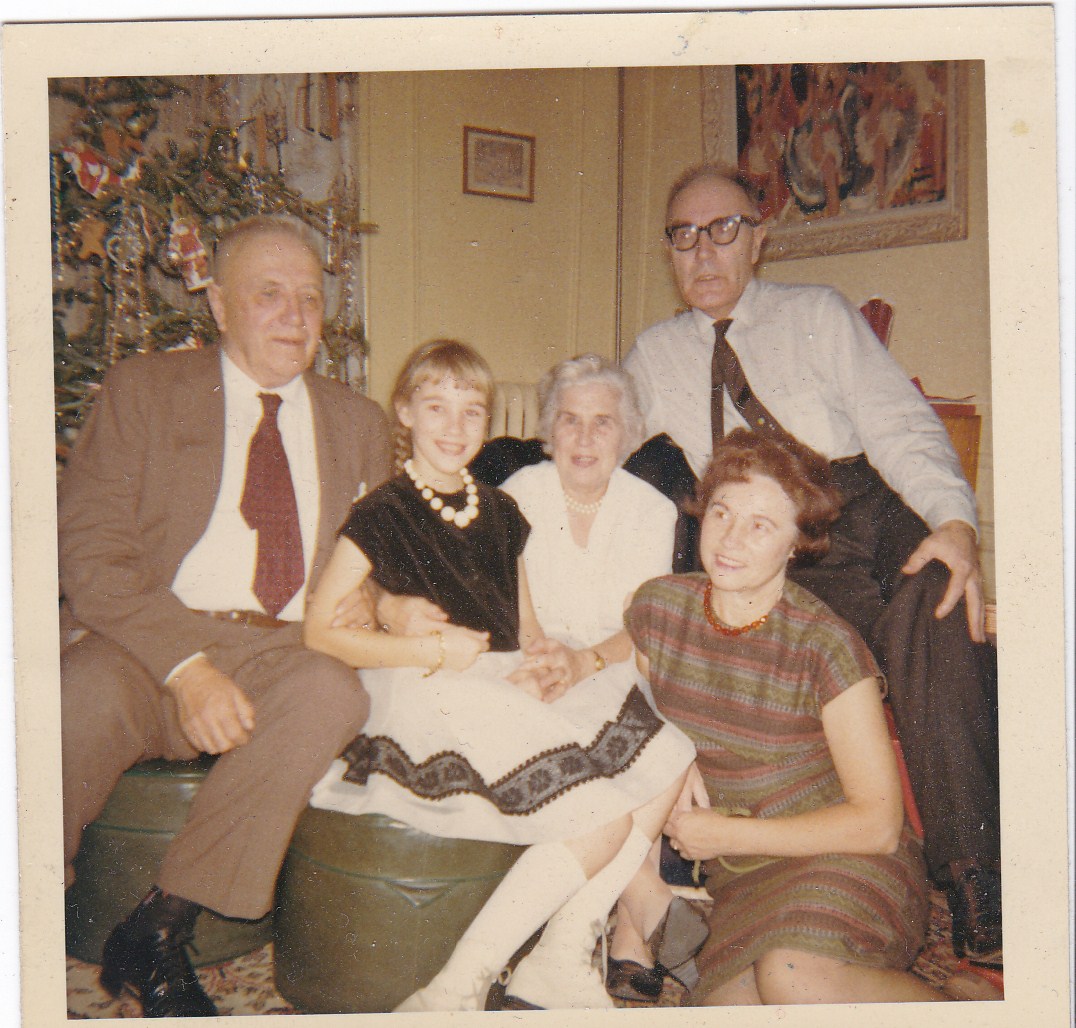 Daytona Beach, Florida
March 24, 2016 2:48pm CST
I feel that I've been really gifted because I even had an adopted grandma and grandpa when I was growing up. Since my parents grew up during wartime and unrest in their country Latvia and had to make their way into exile I never met any of my grandparents except for my mom's mom It was an amazing thing that during the Iron Curtain period my grandma was allowed to come live with us. Any way when she died my parents knew a lady who said to me that she would be glad if I adopted her as a grandma. This lady lived in Freeport, New York out on what is known as Long Island. She shared a house with an elderly gentleman and his son. They had a deal to share in expenses and in turn she would do all the cooking and house cleaning. Anyway I was thrilled to have a grandma once again and this gentleman who was round and pleasant looking suggested I call him grandpa. Wow, my lucky day a whole set of grandparents. Those were happy days because we went to their house out in the suburbs where in the beginning they lived in an old-fashioned house, still remember the address, at 17 Shonnard Avenue. This was a quiet, tree lined street. The best thing I liked was that I could play out in their backyard because my parents lived in an apartment. When the neighborhood got dangerous I was sad to know they had to sell this house which I had grown to love. They moved to another house on the edge of Freeport but I didn't like this one because it was a huge corner house and they had to have tenants on the upper floors. However it did have a garden. It was a sad day when we found out my grandpa had cancer and it was devastating to see this round, pleasant looking gentleman become a mere skeleton before he died. I remember being at her house during the time of the funeral and remembering all the good times. Like in a Hollywood movie I wished I could have flashbacks. First to the previous house where my mom, dad and I had such great times and then to this house but things were different because I had grown-up, my dad had died when I was ten and now grandpa was gone. Pictures are a way of bringing back the memories. You can see my adopted grandparents, my parents and me in grandma's lap. She had just given me a pair of ice skates which I was trying on. In the picture from the left my grandpa, me, grandma, behind her my dad and in front my mom.
5 responses




• Daytona Beach, Florida
31 Mar 16
@JaboUK
I sure miss them all so much. Memories are great and I love to see the old photos on the PC screen.

• Canada
24 Mar 16
Would that be the house you are talking about?
https://www.redfin.com/NY/Freeport/17-Shonnard-Ave-11520/home/20273484

• Daytona Beach, Florida
31 Mar 16
@marlina
thank you for making me smile. Yes, that is the house and you bet if I could I would buy it now with all of the memories and quickly move back to the states. Alas at the moment this is not possible.



• Daytona Beach, Florida
24 Mar 16
Glad you enjoyed reading
@Teep11
you know I realized that it was quite a task to begin writing about my memories but I enjoy it so I will continue and do my best not to get everyone totally confused.