What about money?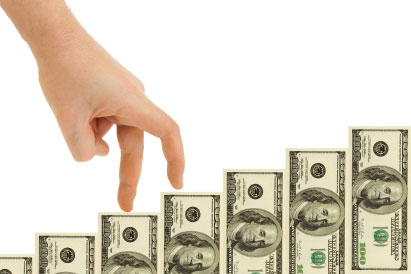 Romania
March 26, 2016 9:27am CST
There are people who live for money. They put the money on first place and they do anything to get it. They think the money is the most important stuff in the world. There are another people who see the money like a normal stuff. They use the money to survive and the main purpose is not to live for money. What is your opinion about money?
6 responses


• Romania
26 Mar 16
Me too. I am glad to have what is important for my life.


• Romania
26 Mar 16
Is very interesting your point of view. I think you are right. But even money is a source of evil it depends from us how we spend it.

• Singapore
26 Mar 16
Actually not many people do that. I doubt you can even name a person that you know personally who love money so much that money comes first. It is always about the activities or the end users of the money, as in the family that will gain from the hard work.

• Romania
26 Mar 16
Trust me that I know personally poeple who are addicted of money. I don't understand them.

• Oklahoma City, Oklahoma
11 Mar 17
I'm not sure. So I review 'what money actually is.' See; a long time ago, people traded work & livestock (& vegetables) for livestock & work (& vegetables). Occasionally they would find 'treasure,' but 'treasure' (gold, jewels, etc.) was hard to carry around. So they would give it to someone who would guard it & keep it save, and the guardian would give them a little note that they could use to get it back. Then the person would use 'that note' to buy things (and whoever got the note could either get the treasure for themselves or keep using 'that note' to buy other things). And 'that note' was the first "money." Fast-forward to today, when 'money' is used to "convince" people to provide services & products that keep us alive & comfortable. And more money pays for better security, healthier health and more comfort. Heck! I wouldn't be discussing on myLot if it weren't for the money I get from it! ... it's not "a living wage" (which I get from 'offline' employments/settlements), but it's higher than 'places where the discussion might be more-enjoyable'


• United States
27 Mar 16
This is difficult. Its not the reason we live but we need it for so many reasons. To have a roof over our heads, food to eat, to provide for our families. Everything costs money - so in my opinion its important to try to earn. But you are right -it should not be our number one priority. But it is something we need.