WYEIWYG - Do you agree with me?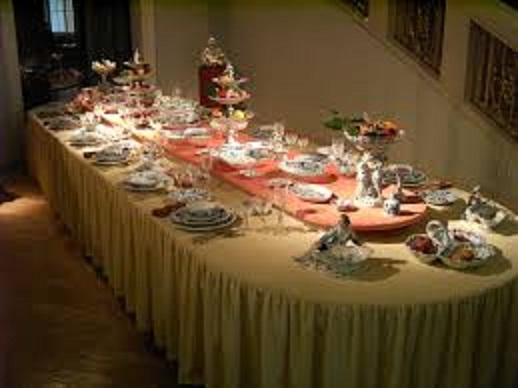 India
March 26, 2016 9:46am CST
No I have not got that acronym wrong if you think it is WYSIWYG!! . OK let me unravel this acronym. It stands for ' W hat Y ou E at I s W hat Y ou G et. I am talking about food. My doctor would always say that our stomach is like a factory. Whatever goes in there is responsible for our health or otherwise. But unfortunately our tongue and stomach do not work in tandem many a time. And if they do then those with this combination are fortunate indeed. I like oranges but they produce acidity. Oranges per se are good for health but my stomach thinks otherwise. I am grateful for my stomach that it goes well with my tongue as far as chocolates go (lol). So far so good. Tell us your story.
6 responses


• India
26 Mar 16
Curious to know what those foods are


• Pikeville, North Carolina
27 Mar 16
@allknowing
I prefer not to answer on the grounds that I would be incriminating myself. Let's just say it has a lot to do with frying foods.



• India
26 Mar 16
What's with paratha that your stomach is fussy about?


• India
26 Mar 16
Same here. Sweets are my weakness. But they have so far not affected my health.

• Canada
27 Mar 16
@allknowing
so far I can't notice it has affected my health. But my teeth are not as good as they used to be and I am overweight!

• India
27 Mar 16
@paigea
My teeth are the casualty

I am not overweight as I do a lot of walking in my garden the whole day through



• India
26 Mar 16
I have heard so many being allergic to peanuts. I love chocolates as I have mentioned in my post and both my tongue and stomach welcome them with open arms (lol)

• Switzerland
27 Mar 16
@allknowing
I also love chocolate and today is Easter, I have my basket of chocolate eggs ready on the table.

• India
27 Mar 16
@LadyDuck

My fridge is always stuffed. At this moment I have Toblerone which was gifted to me. The whole world knows I love chocolates and anyone drops by they come with them.

Did you make those eggs or bought them?


• India
26 Mar 16
I used to love Upma. Now I find it too salty for my liking. And I still end up adding salt to other dishes. Healthy or not my tongue is so stubborn that it has corralled with my throat and my stomach. They had conspired I am sure of it. If the dish is not spicy enough for my liking I literally have to force it down my throat. Then my stomach revolts. Its a sad sad process.....


• India
26 Mar 16
I wish there was some way for the tongue and stomach to work in harmony


• India
27 Mar 16
@allknowing

If you find one show me the way too....

I could benefit from that... seriously


• United States
26 Mar 16
My stomach seems to agree with any kind of food out there. However, I hate the taste of milk and cannot stand to look at a wiggly, slimy egg; I do not drink milk or eat eggs. Ewwwwwww

• India
26 Mar 16
Poor stomach. It must be longing for eggs and milk. Your tongue is not being kind