We Want Justice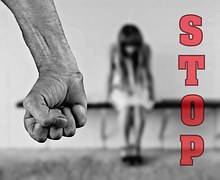 Bangladesh
March 26, 2016 10:09am CST
19 years old college going innocent girl belongs to the middle class family badly raped and killed by unknown barbarous so called human, her parents asked for justice from door to door, whole social media now raising voice for giving justice but still the culprits are hidden successfully. we want justice for her. Her name is "Shohagi Jahan Tanu". May Almighty Allah give her Marcy,peaceful soul and Heaven.
2 responses

• Perth, Australia
11 Aug 16
@SHOHANA
That is just horrible. R.I.P Shohagi Jahan Tanu" :(

• India
11 Aug 16
@VivaLaDani13
Where there is corruption there is no justice. Because witnesses, proofs, lawyers, even friggen' Judge can be bought! If the culprits are rich then the justice is already a history and non-existent. It's harsh but the bitter truth!


• Anniston, Alabama
26 Mar 16
Those are horrible crimes. My God bless her soul and her family get justice.