Anniversary Trip to San Diego: Museum of Man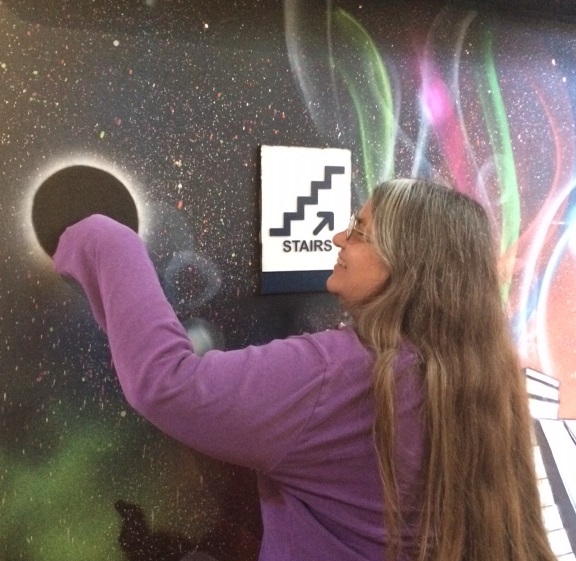 United States
March 26, 2016 3:34pm CST
For our first anniversary, my husband and I went to San Diego, a drive of about an hour and a half from our home. We've been there before. We spent the first day in Balboa Park walking around and touring museums. The first museum we went to is called the Museum of Man, which specializes in anthropology, both physical and cultural. (How romantic, many readers may be thinking. It's a fantastic place to play. And play we did.) It was converted from an old church. Some of the exhibits include a history of beer making, a kiddie exhibit on monsters (don't look under the bed!), a Mayan stele, a history of evolution and an area dedicated to Native peoples, particularly those of North America. In a separate building across the street was an exhibit on the history of cannibalism. It was billed as something designed to clear up misconceptions but I found it, frankly, confusing. This picture is of me sticking my hand into a black hole. Actually, this is just a convincing painting on the wall and I pulled my sleeve over my hand. San Diego Museum of Man:

Buy tickets to the Tacos & Beer Tasting on April 14!»Get the news! Select Page Tickets1350 El Prado, San Diego, California, 92101 | Balboa Park | Email | Open Daily 10 a.m.–5 p.m. CalendarMar 26, 2016San Diego Civic Youth BalletCome see the San Diego Civic
4 responses


• Colorado Springs, Colorado
26 Mar 16
It looks like you're actually sticking your hand in. Sounds like a pretty cool place.

• Colorado Springs, Colorado
26 Mar 16
@msiduri
- If I can ever get back to San Diego, I'll have to check this place out.

• United States
26 Mar 16
@teamfreak16
I hope you enjoy it! I look forward to hearing about it.

• Eugene, Oregon
27 Mar 16
There is much to see in Balboa Park, I know. Sounds like a great trip.

•
26 Mar 16
Looks like you have lots of activities lined up for your 1st anniversary. Happy Anniv!