What does the Easter bunny bring your kids?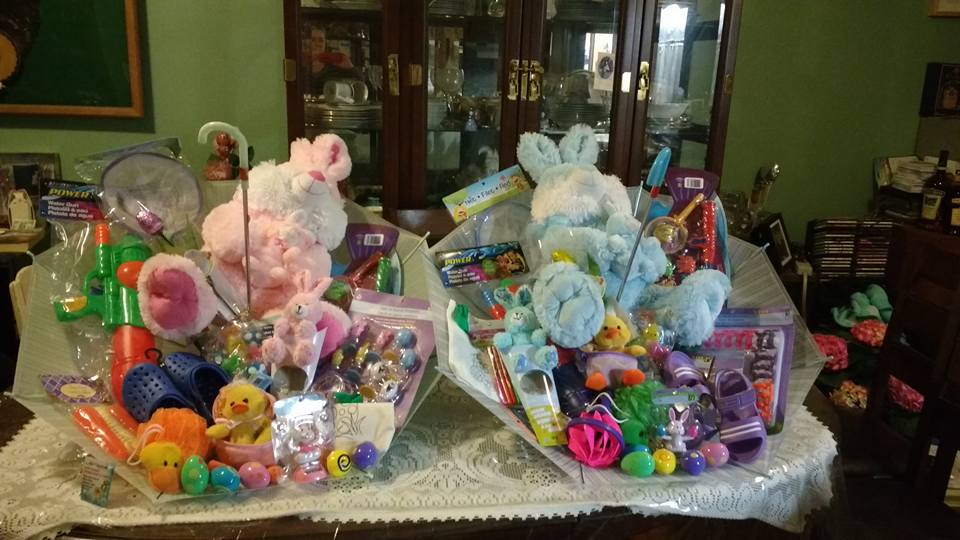 Toronto, Ontario
March 27, 2016 8:35am CST
I find parents now give their kids chocolate and toys not the meaning of Easter (even other holidays). This girl I knew through friends posted this on Facebook. Now I think it is overboard for sure, and remember the meaning of easter As a child we got 20 little eggs (the small dime size in foil), and then either those hershey eggs (marshmallow ones or cadbury). My Grandma would buy either a solid chocolate bunny or a stuff animal. We would have to hunt for the eggs around the house (literally work for them). We spent all day watching cartoons, and then having dinner. Now as adults we don't do that

.We just have brunch and dinner then sit around talking.
5 responses

• Philippines
27 Mar 16
When I was young, easter eggs don't even exist. it's a western culture that we have adopted a few years back. It's too commercialised i believe and companies are earning a lot of money from that. I never introduced my son to the easter bunny or easter egg hunting. Traditionally , in our culture, people just celebrate the resurrection of Christ by going to church.

• Toronto, Ontario
27 Mar 16
You are very right. It is all about money not about the meaning.

• Roseburg, Oregon
27 Mar 16
What no chocolate bunny.????


• Toronto, Ontario
27 Mar 16
Don't want the kids any hyper than they already are.

• Roseburg, Oregon
27 Mar 16

• United States
28 Mar 16
When our kids were little, the Easter bunny would hide their candy around the living room and they had to find them. Now if one of the grandkids is here, they get a basket of candy and maybe a DVD or something. I do remind them once in a while that this is Easter, not Christmas!

• United States
27 Mar 16
My sister buys my niece one big gift for Easter then does eggs and a little chocolate but doesn't like her to have candy. We didn't get together as a family this year as everyone is doing their own thing but that is fine with me.

• United States
27 Mar 16
We did fix Easter baskets for our son and his wife who are newlyweds. They may be adults, but it is fun to treat them like kids every once and a while. Someday we hope to be creating an Easter basket for grandkids, but do not want to rush them! Well, I do want to rush them, but I won't.