Hands On Site Owners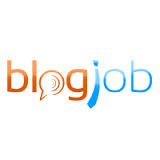 Kingston, Jamaica
March 27, 2016 1:43pm CST
I write for a site called 'Blogjob'. It is one of those sites which doesn't take all comers all the time. Every so often there's a period of acceptance and new writers can enter. Many times, the warning is; "Not accepting New users at this time." Fortunately, I joined when the door was open and have been writing there since. You reach 5k points and can put in for money or gift cards. The money is often paid within two hours. Your read that right. No wait, no next month, no delay. Reach 5k points, put in, get paid. As great as that is, the fact that the owner is reachable and responds to you within and hour or so (depending on time of day as I assume he does sleep). He responds. Right away. No waiting, no begging, no lies, straight up, and aware of who you are, what you are asking, and he answers. Considering the other sites I have been on, it is like paradise.
8 responses



• Kingston, Jamaica
11 Apr 16
It is wonderful to have blogjob, this site, and I'd like one more.... On Blogjob I'll create a blog on a topic and explore it until exhausted...or near exhausted, then find another topic. Here, as soon as the inspiration hits, I'm typing.


• Midland, Michigan
29 Mar 16
Even though you may get paid that quickly when reaching payout, it's the reaching of that amount that takes forever. I was writing there before starting up here. I like mylot better, plus people here understand how to interact more, whereas there members seem intent on posting mostly and not doing a lot of return visiting


• United States
27 Mar 16
So glad there is a site out there that is a reputable one!


• Philippines
29 Mar 16
@tallawah
do posts at blogjob require keywords to show up in search engines?