Happy Easter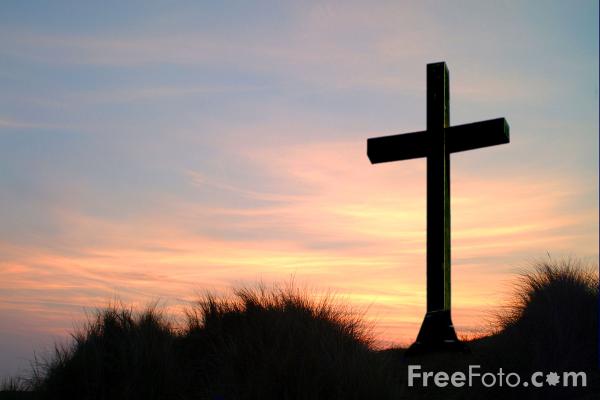 United States
March 27, 2016 6:21pm CST
Today we celebrate our risen Lord. We had a wonderful morning in church. I taught from John 20:1-18 about Mary Magdalene and how God bestowed upon her the blessing of being the first to see him from his resurrection. Once he saved her and healed her, she became a devoted follower of Christ. Sammy, our pastor, brought a wonderful message to us. Very thought provoking and needful. After church we went to Mike's parents where we had a family meal. It was a blessing to have us all together again. His Mom cooked for an army then as she usually does, wonders where she'll put the leftovers. This is her tradition every family dinner. They decided they wanted to go to bingo this evening so we came home a little while ago. It's been a blessed Easter day for us. I pray it has for you as well, have a wonderful evening friends. Picture is from freefoto.com
10 responses

• United States
27 Mar 16
Happy Easter to you. We also had a great church service today.

• Banks, Oregon
27 Mar 16
Happy Easter and, glad to hear you had a good day


• Roseburg, Oregon
3 Apr 16
I had a nice Easter Ham and the stuff to go with it.

• Green Bay, Wisconsin
29 Mar 16
I'm glad you had a wonderful Easter. I did as well. I went to my sister's for the family get together.

• Dollard-Des-Ormeaux, Quebec
29 Mar 16
Glad you had such a nice Easter. We had really good services at our church as well.



• Lake Charles, Louisiana
27 Mar 16
I remember a relative of mine who is studying to be a priest in Rome sending my relatives a card that read "He is Risen." on Easter,

• United States
27 Mar 16
The Word of God teaches us so much, regardless of how many times we hear the same stories. The older we get, the more lessons we can learn from the life of Jesus. God bless you this glorious Easter and every day going forward!

• United States
27 Mar 16
I had to find room for our leftovers too.