It's that cat again. It just does not mew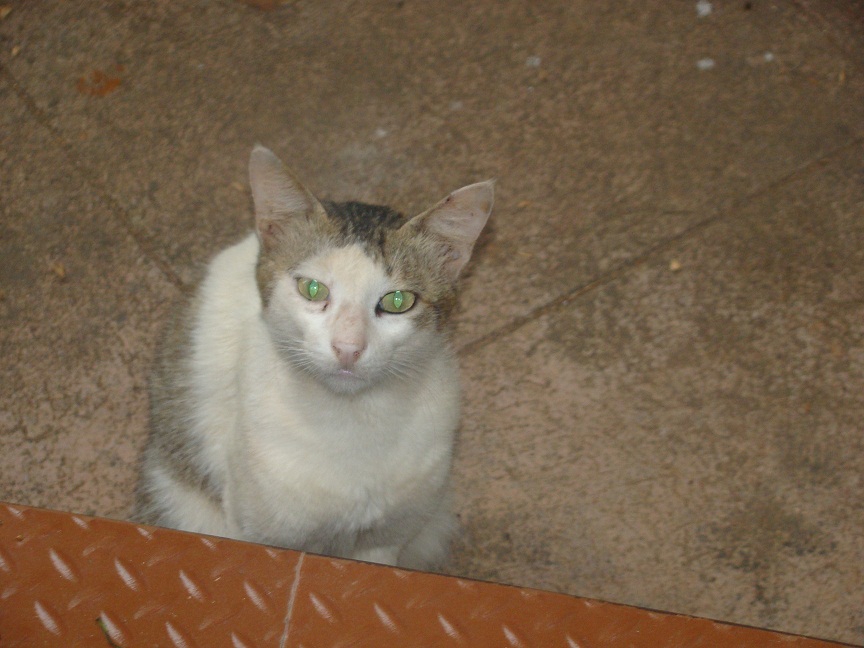 India
March 27, 2016 7:33pm CST
I wrote a post on this stray that visits us every day. It is over a month now and I have still not heard it mew. I wonder if it is mute. Every time I open the kitchen door no matter how early it is, I find him there waiting for that saucer of milk I give him every day. He does not let me touch him - he runs away. He is back at lunch time. I think he hovers around in the garden and even spends his night in the garden. I am a sad soul
5 responses

• North Myrtle Beach, South Carolina
28 Mar 16
Does it open its mouth like it is trying to mew? If not, I guess he just has nothing to say...

• India
28 Mar 16
May be something like my nephew when he was tiny. He just would not talk and there was a comment made then that he did not require to speak as he got everything without asking for it. He was a spoilt brat (lol)

• North Myrtle Beach, South Carolina
28 Mar 16

• India
28 Mar 16
@cindiowens
But its just not normal. I want him to mew and when he does I shall open a champaign bottle.And to think that he does not even belong to me


• Philippines
28 Mar 16
i think a silent stray cat that just sits there and stares at you is just as intriguing as a persistent stray cat that meows and prowls nonstop. cats are devious.


• India
28 Mar 16
You have a point there as I have never loved a stray as much as I have this one.


• Philippines
28 Mar 16
@allknowing
that 'nondemanding ploy' gets you just as effectively, right?

• India
28 Mar 16
@hereandthere
And how!!!!

My sis in law always gave more to her youngest as he never demanded. As a matter of fact he did not speak until he was 3 I think (lol)



• India
28 Mar 16
This cat is different compared to all the strays that have come here so far. One before this would announce his arrival by meowing right from the gate till he reached the kitchen door


• Switzerland
28 Mar 16
@allknowing
The cat of my neighbor almost never meows, only the few times he realized I am not noticing his presence.

• India
28 Mar 16
@LadyDuck
Your friend is very smart. Just see his smartness




• Roseburg, Oregon
28 Mar 16
What a very pretty cat. That is nice that you feed him/

• India
28 Mar 16
My heart goes out to him each time I see him at the door.