Digging for Boats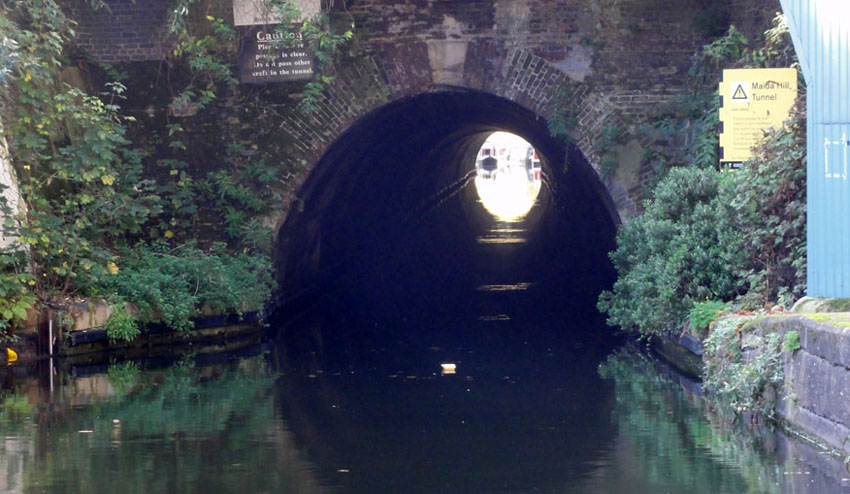 London, England
March 28, 2016 12:56pm CST
Walking along the Regent's Canal, you get the opportunity to see how Victorian engineers dealt with a big technical problem. Because of a change of route, tunnels had to be dug instead of constructing multiple locks to carry the canal over hills. To reduce costs and the amount of spoil to be removed the tunnels were made as narrow as possible, meaning that the barges could not be pulled by horses. Instead a plank was fixed to the barge, like wings so that the bargemen could lie on the plank and walk, or 'leg' the barge through the tunnel. On longer tunnels it was possible to hire men to do the legwork and push the barge through tunnels. The picture shows the Maida Hill tunnel (272 yards long), which took four years to finish. The spoil from the digging was taken a few hundred yards north and used to level the ground where Lord's Cricket Ground, the home of cricket, was built.
4 responses

• United States
28 Mar 16
Such ingenuity Ron. How they managed to get around things. Love all the green around it too there in that photo. I had a adopted uncle (my Aunties bf) who played cricket around there and everywhere. Once went to Wales with is team for a match too. Fun!


• United States
28 Mar 16
@Ronrybs
It is Ron..Wales is lovely and green too


• London, England
30 Mar 16
@FutureEgypt
I knew they did, but I always think of them as a rugby nation

• Denver, Colorado
28 Mar 16
Huh. That's really interesting. I've been to the Panama Canal, but this is really cool how they did it.

• Los Angeles, California
28 Mar 16
I see there is an information plaque. I think tunnels are neater than locks. Better setting for a British murder mystery!