East: The Walking Dead (Spoilers)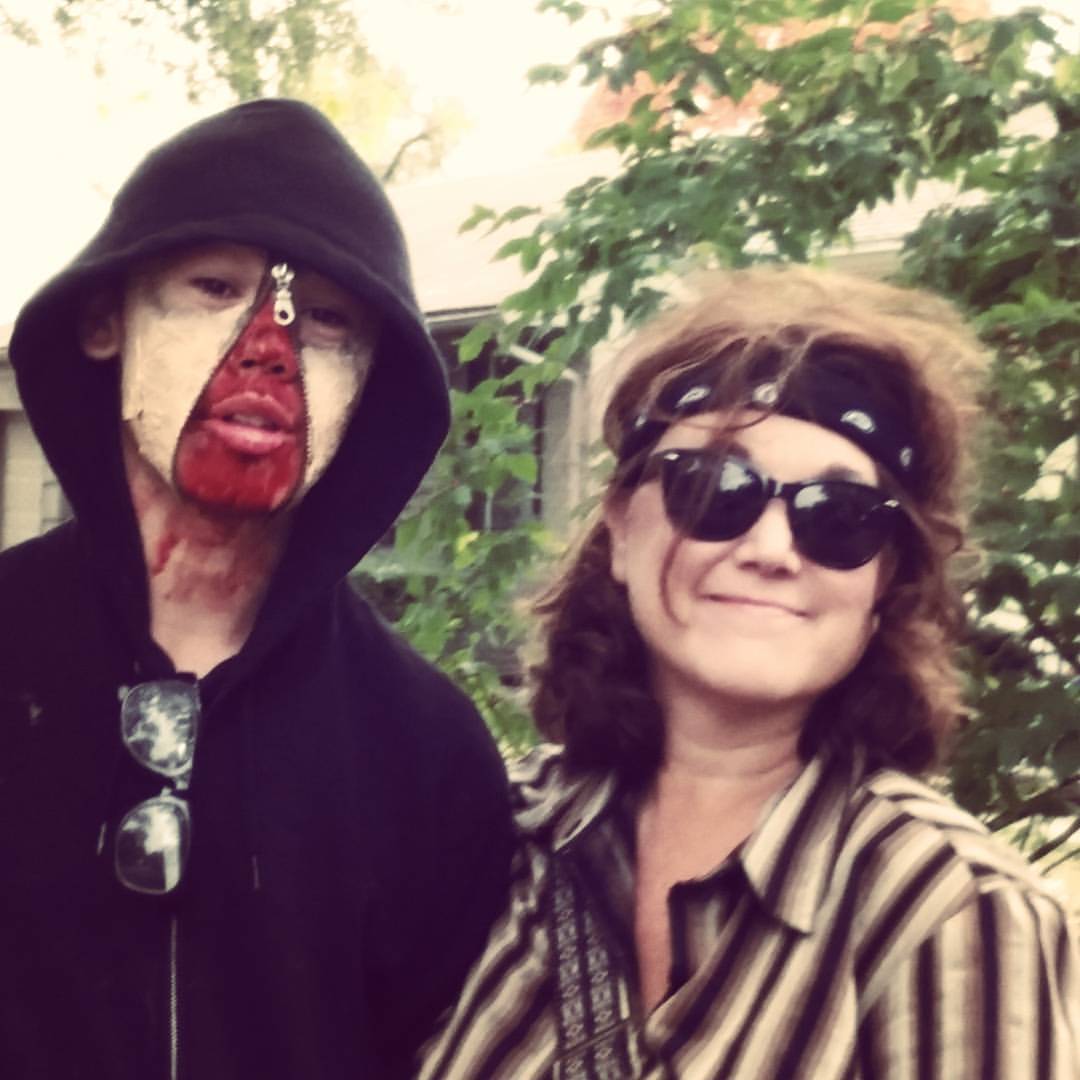 March 28, 2016 5:13pm CST
SPOILER ALERT! So Walking Dead fans, what did you think about last night's episode? I have been feeling so much dread leading up to the finale and the entrance of Negan. I've been mentally preparing myself to face the death of one of the main characters. Thus, I was NOT prepared to potentially lose one last night. Of course, just like when Glenn "died," there is already much hoopla and discussion about what we did and did not see at the end of the episode titled, "East." (funny, I just realized it was called East on Easter.) In our household, my son and I re-watched the last two minutes of the episode probably six times. Did we see a trigger pulled? Yes. But where did he shoot? My son says the shoulder. And I'm in the minority, but honestly, I thought that was Daryl's voice saying, "You'll be alright," at the end as though he was talking to the viewers. I know that is an unusual thing for this show to do. Liam (my son) says, "Mom, it's not that sort of show to do something like that." But I don't know..... The fans have always said, "If Daryl dies, we riot." We were already faked out once this season with Glenn. So would the producers fake us out again? I'm not so sure. I do NOT want him to be dead. Not. At. All. But.... I'm kind of thinking he is... Let's hope I am wrong. Oh, and is Maggie dealing with a zombie in her belly or what? What are your thoughts?
5 responses

• Gainesville, Florida
29 Mar 16
I think Daryl got shot in the shoulder. He's too much of a main character to go out the way it appeared he did at the end of the episode. I just feel that when it's Daryl's time to go (meaning...when we all start rioting) I think it's going to be something epic. As far as Maggie, I'm glad I'm not the only one thinking what you are thinking, that somehow she miscarried the baby and it has turned into a zombie in her womb! God, I hope that's not what happens!

• Los Angeles, California
29 Mar 16
I agree. Daryl is just wounded.

•
29 Mar 16
@moffittjc
though dwight doesn't seem to be someone who cares about fairness. so evil. i mean, he did mean to shoot him with that arrow last week

•
29 Mar 16
@JohnRoberts
I hope so. I just think at some point they might surprise us by killing him



•
30 Mar 16
I remember the first time I started watching it, it must have been late fall 2012. I was staying up late. the rest of the family was in bed. I watched the first five minutes and was SO creeped out that I shut it off!!!! I don't remember now, it was probably six months or so, maybe 9 months, later that my second son and I started watching it together. It became a bonding thing for us.

• United States
29 Mar 16
They really left us hanging.

•
29 Mar 16
i think my son and i are TOO vested in this show... we were re=watching it & discussing it all day yesterday (not re-watching the whole thin, just the last 2 minutes)

• Los Angeles, California
29 Mar 16
I know Negan kills Glen in the comic but Glen along with Rick, Carl, Carol and Daryl are the characters that would make fans furious if killed off. There is supposed to be a definite killing by Negan in the season finale.

•
29 Mar 16
yeah, i've been anticipating the finale because of this!

• Roseburg, Oregon
29 Mar 16
I should almost watch this show once. Everyone keeps talking about it.