Favorite Games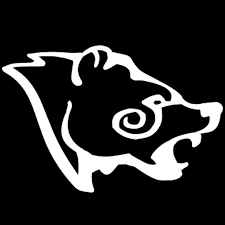 3 responses


•
31 Mar 16
@PapaBits
I think the things that brings the most nostalgic feelings are games. What is that game about? Never got to play it

• Philippines
31 Mar 16
@gerardoriar
The game is about doing daily task at a farm. planting crops, taking care of your animals like milking the cow, attending to your chicken, etc. You get to interact with the townspeople to. There are also lots of female ingame and you can court them, marry them and have a baby. oh there are also lots of events. I like to tell you everything that ive enjoyed in that game but theres just so many :D

•
7 Apr 16
@PapaBits
Sounds very nice! thanks for sharing



•
29 Mar 16
Although I don´t enjoy them very much, I can admit they are a masterpiece of the gaming industry. I have a very close friend that is realy into it, he convinced me into trying Mass Effect 3 and it has a very captivating story and fun gameplay
@DWDavis

• Pikeville, North Carolina
29 Mar 16
@gerardoriar
My sons got me to try the original Mass Effect and I got hooked on the story. I like the way the relationship threads continue through all three games. There were some aspects of game play they changed between 1 & 2 I didn't care for, but all-in-all, still my favorite.

•
31 Mar 16
@DWDavis
it's awesome that you and your sons play games, I wanted to introduce my father to games and I wasn't very successful, I only got him hooked to Luigi's mansion (great game)

• United States
28 Mar 16
I don't do computer games. I prefer board games like Scrabble or card games like poker and setback.

•
28 Mar 16
I also love to play "casino" tipe games, poker, blackjack, texas hold ´em... My favorite board game I would say is monopoly even though it destroys friendships and relationships lol, I´m not the best chess player but I enjoy it very much. have you ever been to a casino
@LindaCPearson
?

• United States
29 Mar 16
@gerardoriar
I also love Monopoly although haven't played in a long time. I've been three times to a casino but not in many years. I'm not really a gambler, just like to play with friends.

•
29 Mar 16
@LindaCPearson
and how is your luck in casinos? going with friends is an awesome way to spend a night and your money, it´s really fun. do you like coin slot machines?