Drawing a dog a day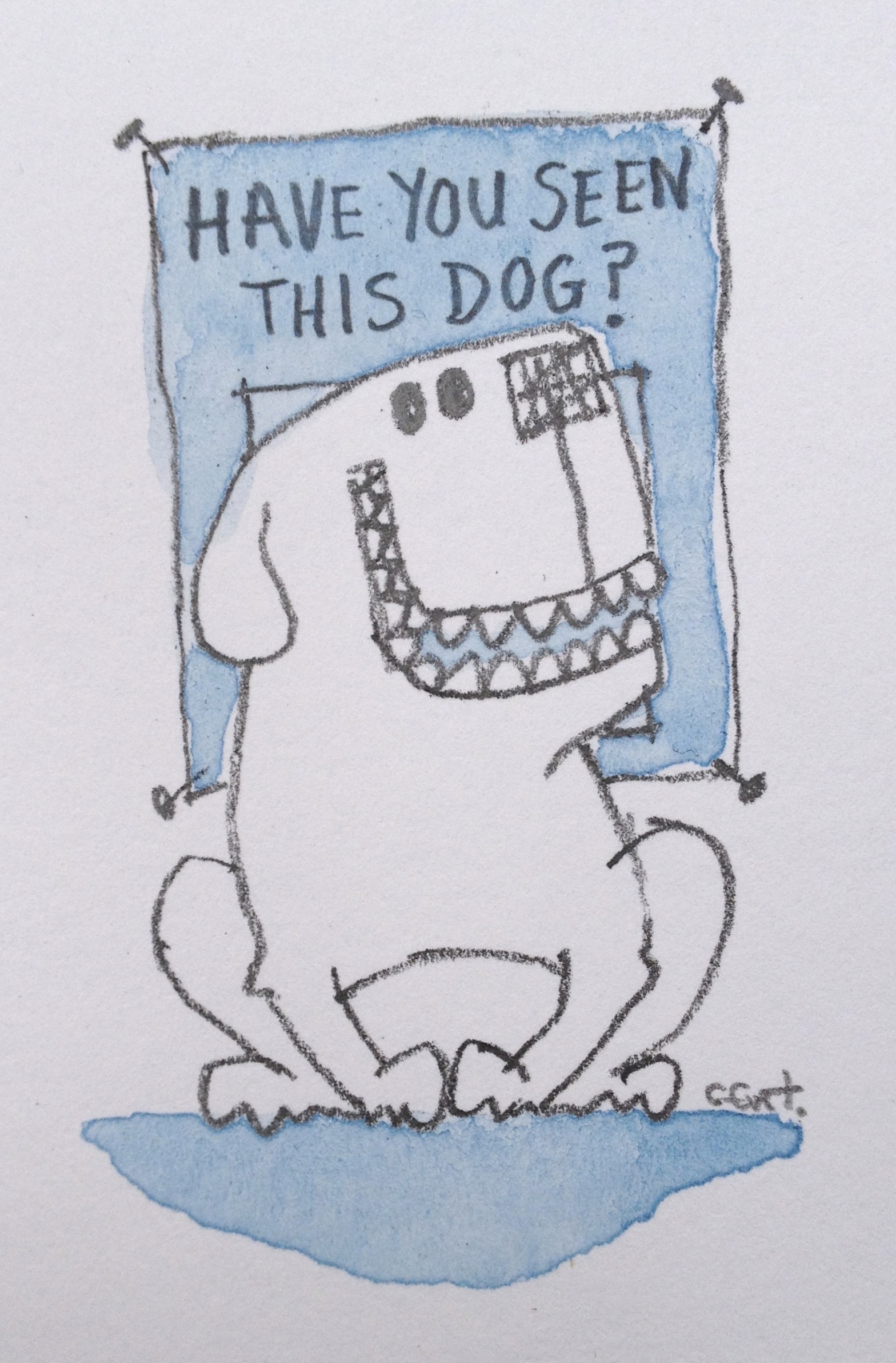 Stoke On Trent, England
6 responses

• Ireland
1 Apr 16
@adogaday
Many of us are relieved that drawing our dreams is not mandatory - I might get myself arrested or committed to a psych ward.


• Tripoli, Lebanon
31 Mar 16
@adogaday
And Thank you for accommodating my one-word suggestion for "Dinnertime!", a really good interpretation in the drawing, I love it.

@pgntsu suggested 'dinnertime' If you would like to suggest a dog for me to draw, would like to see what I have in my archive or would just like to see


• United Kingdom
1 Apr 16
Normally I wouldn't have responded to such a bald statement, but
@pgntwo
suggested it to me. Welcome to the site, but you really need to tell us more. For instance you could have explained why you draw the dogs - I had to read your reply to pgn to find out. So, just a tip - expand a bit in future in order to make your posts more interesting

. Anyway, I hope you enjoy the site.

• Stoke On Trent, England
1 Apr 16
I did consider putting a more lengthy explanation but in my defence, I don't consider what I posted just a 'one-liner' My drawings take a lot of time effort and thought. I pride myself on creating a narrative through my drawings alone, leaving the interpretation open to others. I felt mylot might be a great place for my art since the ambiguity of a lot of my cartoons invites questions and discussion. It is one of the reasons I almost never add captions to my cartoons. I just feel that there are more ways to start a discussion than with a sentence. I am doing exactly what others do yet letting my artwork speak rather than using words. If this approach turns out to be against the TOS or even the perceived ethos of the site then so be it and mylot may not be a good fit for my art.



• Stoke On Trent, England
30 Mar 16

• Stoke On Trent, England
30 Mar 16
@PapaBits
Yes, I especially love the discipline required to draw a new cartoon every single day.


• Canada
1 Apr 16
I hope you saved them all, you should make a book. I'm glad the dogs helped you through chemo.

• Stoke On Trent, England
1 Apr 16
I sell the original art. I have drawn close to 2000 dogs so if I didn't sell them or give them away in competitions I would be drowning in them.

• Canada
1 Apr 16
@adogaday
Good for you for selling them. I sell my paintings too..