Periwinkles - it's time for them to show off.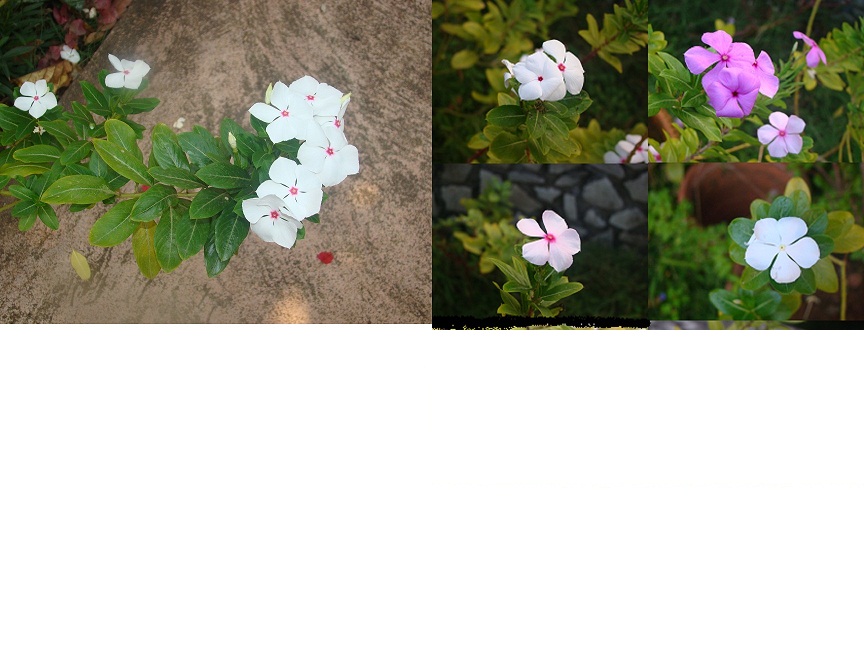 India
March 30, 2016 11:48pm CST
Periwinkles also known as vinca rosea is a perennial plant although there are certain times in the year where they flower more. It propagates on its own filling the garden all over. This it does, this time of year. They come in beautiful shades. I do have some but sometimes they disappear. I am on the lookout for colours that have disappeared and add a few more. There is a dark purple too and a deep red. Buying seeds online is expensive and there is no guarantee they will germinate. I just had a bad experience. The only thing now left is to beg, borrow, steal

Do you have any of those exotic shades in your garden?
6 responses

• Chile
31 Mar 16
I´, a profesional begger and stealer as cuttings go. I only buy good soil for my garden.

• India
31 Mar 16
Nowadays that is the only way to add to your collection as buying seeds online atleast for me has been a very bad experience

• United States
31 Mar 16
I beg and steal cuttings too
@marguicha
but I grow them all indoors in water (with liquid nutrients of course)

• United States
31 Mar 16
Yes I grew some of the white ones with the red centers (Madagascar Periwinkle) from volunteer seeds and they are prolific with bloom. I do not like them next to food plants in the Aerogarden, though, because of the idea we have here about the roots being toxic. But then I read that in some parts of the world they eat the same plant medicinally with great benefit. At least they are pretty!

• India
31 Mar 16
This plant has great medicinal value specially in treatment of cancer.

Tincture from Periwinkle for the treatment of childhood leukemia, Hodgkin?s disease, testicular cancer and cancerous tumors.

• United States
1 Apr 16
@allknowing
Interesting link and yes, that is the exact one that I am growing. I read elsewhere that the flowers made into a tea improve memory, but I have not taken a chance on that.

• India
1 Apr 16
@drannhh
I also do not take any chances when I hear of recommendations unless it has been proven


• India
31 Mar 16
What colour do you have. Sometimes they produce different colours on their own. I have a light pink which was not there earlier.


• India
31 Mar 16
If you neglect them they just disappear!



• India
31 Mar 16
Now there are so many mutations


• India
31 Mar 16
What coloours do you have. I am hoping to get bac that deep red I had and want to add the purple.