How's Business?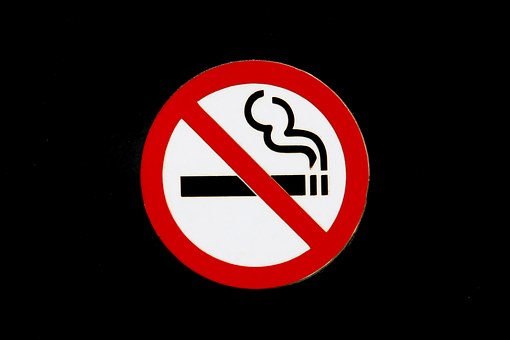 Virginia Beach, Virginia
March 31, 2016 7:47pm CST
The exact date escapes me now but I remember when the law was passed that smoking was forbidden in public places. Before that, restaurants were required to have a designated "Smoking Section". I don't see where that would be any more beneficial than having a "Peeing Section" in the swimming pool. A lot of proprietors were afraid of losing business because of it, but, fortunately, it was the other way around. A lot of non-smoker used to avoid places that allowed smoking. However, there is a loophole for businesses that are willing to bear the expense of installing a ventilation system that would cost them more than they could ever recover through commerce. So that was out of the question. That wasn't hard for me to understand. Although mine was of a different nature, I have owned businesses and even rental properties. Unless you have had your own experience operating a business you have no idea about all the little "extras" involved. The recent topic of where we should go potty brought this to mind. A lot of outstanding suggestions were made that might solve the problem, but no one seems to consider the expense. Somebody has to pay for any alterations decided on. Using Kroger stores for an example, we know that they certainly have the money to get it done. But you can bet they won't be the ones paying for it. No, it will be us, the consumers who have pay higher prices to cover the costs. Don't get me wrong. As stores go, I like Kroger. However, they are a BIG business. Large corporations DO NOT lose money. They make it and save at every corner they can. They employ special "bean counters" to make sure there is only profit. There are plenty of other things that affect our economy every day. Especially the things we can't do without, like food. I would rather not spend even more of my hard-earned money just so a select few can pee more comfortably.
6 responses

• North Myrtle Beach, South Carolina
1 Apr 16
I guess they can pee in the peeing section of the pool like the rest of us.


• North Myrtle Beach, South Carolina
1 Apr 16
@UncleJoe
Ours doesn't, but they do have a 'round back'. We can pee and smoke at the same time. (gross)

• Wausau, Wisconsin
1 Apr 16
A lot of places where I live all smoking is outside mainly

• Winston Salem, North Carolina
1 Apr 16
Large corporations make money and employ lots of people...if they didn't make money they couldn't do that. Unfortunately larger businesses can more easily absorb the cost of extra hoops legislation requires them to jump through (even if they do ultimately pass it on to us), the little guy is more likely to be put out of business.

• Bunbury, Australia
1 Apr 16
I haven't been on here much lately so I think I must have missed the discussion. But I agree that big business won't be doing anything that means they incur a loss.

• United States
1 Apr 16
Yes I think I will make due and not worry about peeing in certain places.


• Philippines
1 Apr 16
Everything turned into business. There are some establishments that you need to pay just to pee. In fact, it is one of their facility that the people can use. For some reason, government imposed so many laws in terms of having standard installation of smoking areas, that includes the ramp installation in buildings. Despite of such changes by-laws, we still need to abide it.