Vince's Creamed Kidneys on Toast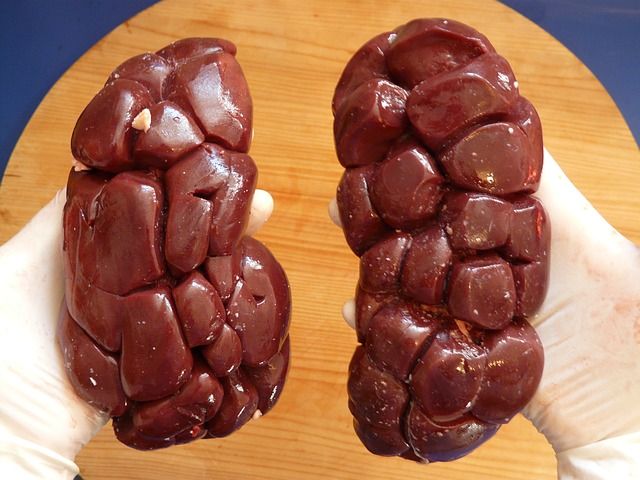 United States
April 3, 2016 7:58am CST
Americans, like most other peoples, have individual tastes. But there are also collective tastes. In general, I'd say this latest group of Americans does not include too many who enjoy the visceral foods, though of course, there are some. I am not of the latest batch. A more sizable group from my time period enjoy things like liver with onions. Some like chitterlings (pronounced: chit-lins), the cleaned intestines of an animal, such as a pig. I enjoy kidneys. My wife has threatened my liver if I eat kidneys. Or, rather, if I cook them in "her kitchen." So I've largely held off. But I have been promised some kidneys, so I may cook them out of doors. Here's my favorite, and it's dirt cheap. Boil a couple of kidneys with two or three water changes. Cut the meat off the central core. Save the meat. Prepare a white sauce in a frying pan by blending flour and milk together, thickening it. Stir in cracked pepper, and lightly stir in the kidney meat. Warm it thoroughly, and serve it over dark toast that has been buttered. Salt well. YUM!
3 responses


• United States
3 Apr 16
I'm a bit fussy when it comes to *some* foods. I won't eat caviar. I don't eat okra. I don't really care for chitterlings, though I had them once. I don't want sea urchin.

• Bern, Switzerland
3 Apr 16
@KuznVinny
Can stand okra if they are cooked not to be slimy

• United States
3 Apr 16
@miniam
I'm thinking of trying fried okra.


• Westland, Michigan
3 Apr 16
I dont think you will catch me eating kidney meat anytime soon, but if you compare me trying different types of foods versus my wife, well I am much more on the adventure side than her. I tried to get her to try rabbit and ohhh no she refused.

• United States
3 Apr 16
I'm not a fan of rabbit, but I once at (delicious) squirrel and dumplings with gravy. It was good I ate it first, as I saw a squirrel being skinned and it grossed me out something fierce.

• Singapore
3 Apr 16
I think you have some of the Chinese genes. For us Chinese, we like to eat pig's organs, such as intestine, kidney and liver. We have pig's intestine soup here. The soup is cooked with a lot of pepper and garlic. Both pepper and garlic plus the hot temperature will kill off any germs remaining in the intestines.

• United States
3 Apr 16
I prefer beef to pig, but I do like scrapple, which has pork liver (and other bits and scraps) in it. I refuse to eat brains, however. Or tongue. I was forced to eat those as kids. I might have eaten tongue today, but when I was young, I saw it cooking and was *so* grossed out, imagining this tongue being torn out of the mouth of a cow and *I'm* eating it.