Downton Abbey: I just finished this week´s episode.

Chile
April 3, 2016 2:37pm CST
I ate my lunch and headed for a nap. I usually turn on the TV and it sings lullabies for me

. But now Downton Abbey was about to begin and I had to see it. This serial is so catching that I have to see it. I change my agenda if I can and if not, I thank that they repeat it on Thursdays. Do you watch it? Do you like it? What is you favorite TV show?
4 responses


• Chile
3 Apr 16
I think so too. In my country, they are showing the 6th season.

• United Kingdom
4 Apr 16
@marguicha
I'd agree. Other countries make some nice tv programs but when the BBC make a big budget show it is very hard to beat. The cinematography in Poldark is amazing, the colours and scenery are second to none...visually it is way way way better than Downton.

• United States
3 Apr 16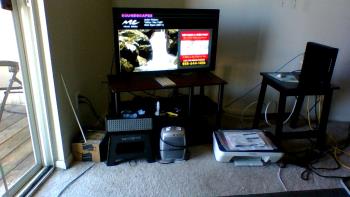 I need to watch it all of it..I have only glanced at it. My Mama has the whole series of it..we all bought it for her..she adores it. She is 87 Marguicha. I must borrow it from her one day lolz I know it is indeed a brilliant show. Yes, and also..Marguicha..here is my tv playing soft new age music to me all the morning and day to keep me quiet and sane lolz


• Chile
3 Apr 16
I love to play music while I mylot!


• United States
3 Apr 16
@marguicha
I do as well.


• United Kingdom
3 Apr 16
I used to watch it until around series 5 then got bored so I've got the final series to watch sometime

I don't have a favourite as such but do like documentaries...and some trashy reality type shows



• United Kingdom
3 Apr 16
@marguicha
Have you ever heard of the UK show called Poldark? It's based on the Winston Graham books. It's good and if you like Downton you'll probably like this.

• Chile
3 Apr 16

• United Kingdom
3 Apr 16
@marguicha
I just looked but it seems to be different in different areas. I don't have neflix so I suppose you'll just have to check. It is good and I'd be very surprised if you didn't like it.