8" Of Snow Today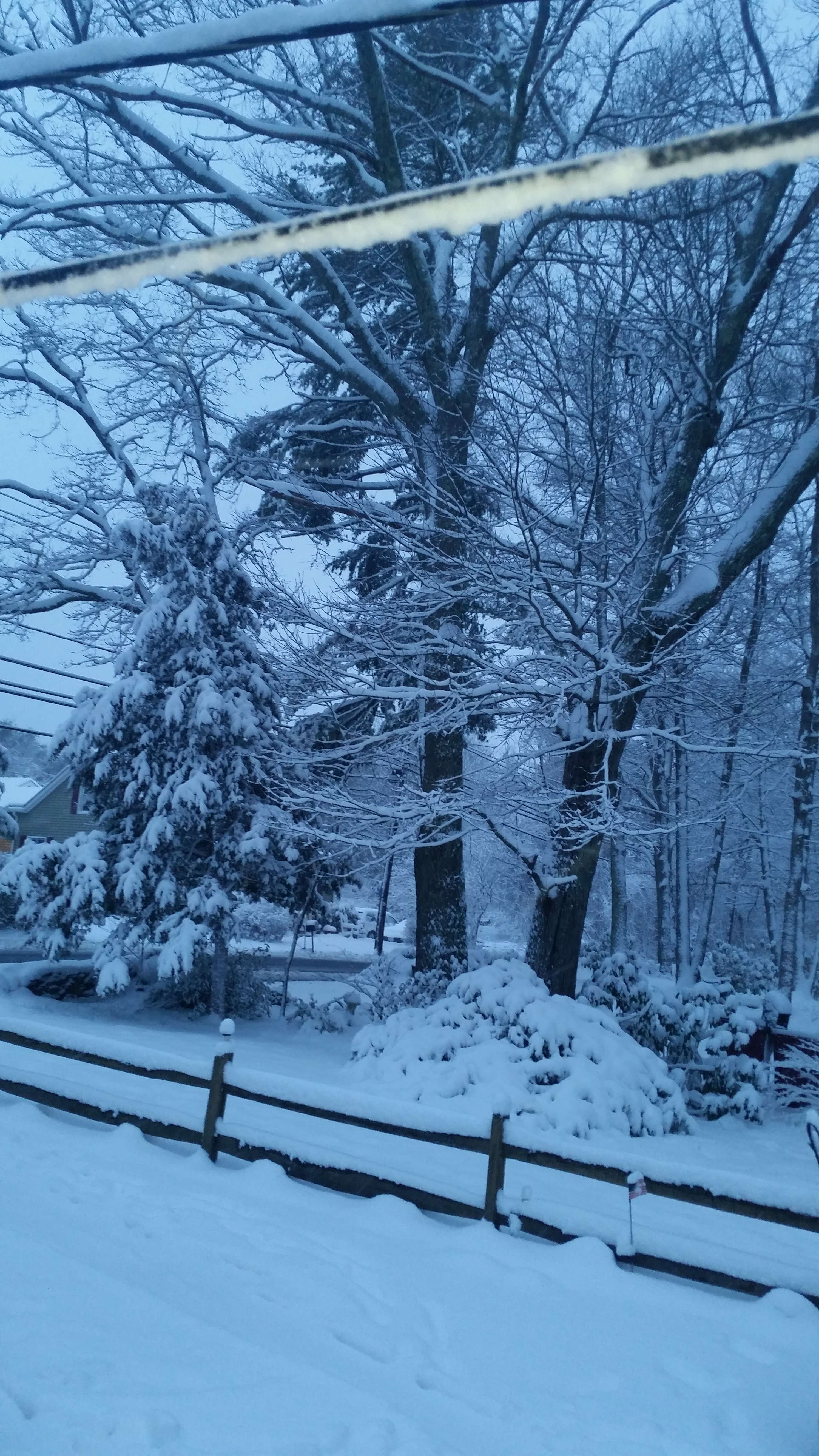 United States
April 4, 2016 6:55pm CST
Yesterday we have a snow storm with thunder and the sun was shining. Today we have accumulated 8" of snow and it is still coming. I think my foe @theblock orchestrated this belated April Fool's prank. Where is that Global Warming when you really need it?
10 responses

• Wausau, Wisconsin
5 Apr 16

• United States
5 Apr 16
You're going to have to build an abom...abomin...a big snowman!!!! Lol!


• United States
5 Apr 16
@RussTeed
no no!!! Do not...oh boy. I am not responsible for this! Lol!


• United States
5 Apr 16
@RussTeed
Ok, I didn't directly have a hand in it. But I gave Mother Nature a little wink wink, if you know what I mean. Um ... I mean a Big wink wink.

• North Myrtle Beach, South Carolina
5 Apr 16

• Fairfield, Texas
5 Apr 16
I heard about that on the news
@RussTeed
. I'll send you some of my 80 degrees.


• United States
5 Apr 16
@akalinus
Sorry dear I was just joking. The "loud boom" referred to when
@RussTeed
blew up Florida. No it is unusual for Florida to get snow at all. If it does snow it is in the Panhandle and the very top of the state. I think last year was the first time Fl accumulated snow in a very long time. Our temperatures do not get cold enough here in central Fl for the snow to stick, especially not in April. It doesn't stay dark here either. I was just joking.


• United States
4 Apr 16
I know isn't it weird. It was in the 70's today. In fact I am wearing shorts, and it is supposed to go down to 34 tonight...huh?

• United States
5 Apr 16
@snowy22315
That is a big state. I have driven through it a few times and it took forever! lol


• Toronto, Ontario
5 Apr 16
Yes just April Fool's that's all and then we will have Spring (Hope, hope)

• Los Angeles, California
5 Apr 16
8 inches of snow? Holy smoke! There's no such thing as snow in Southern California.