I need to bust a move on the fitness machine.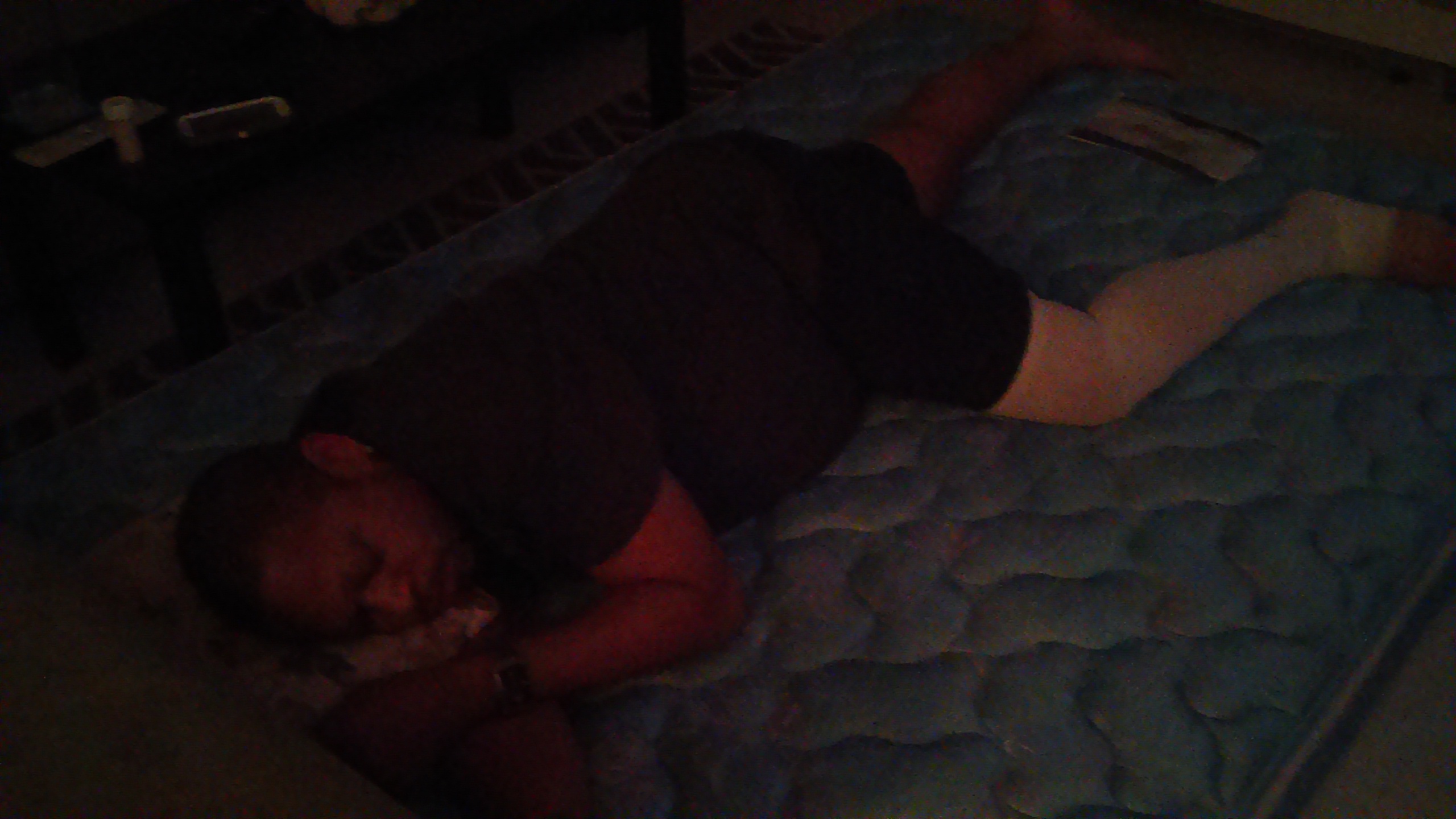 United States
April 4, 2016 11:44pm CST
Adrain had to go buy two bags of potato chips. Something that I had not let in here in months. I should not blame him but,he really needs to think about my journey to a fit life. I felt craved and asked for some. Should I tell you how they were very delightful? Or how I savored each one like they were the last on earth. or how the rest of the sweet bag is on the kitchen counter. We are doing so good but,when it come time to go food shopping we are going to have issues. His cart is full of snack foods. I don't shop like that at all. If I want a snack I get dressed and go to the corner store for just that a snack size bag for one session. We are going to bj's and I know that $8 can of peanuts he will devour in one day. I can't ask him to stop snacking because,it's a waste of time. But,i will ask him to store them out of my site..
8 responses

• United States
5 Apr 16
Aww poor Adrian is cute sleep there.


• United States
5 Apr 16
he is in his glory right now. lol

• United States
5 Apr 16

• Luxembourg, Luxembourg
5 Apr 16
He is having sound sleep...


• United States
5 Apr 16
I do buy snacks for here to have once in awhile. I don't eat junk food every day but i do like it here and there. I get that chocolate craving once in awhile too so i make sure i have some here so when I get the craving I have it.

• Toronto, Ontario
5 Apr 16
I think having them once in awhile but not all the time. I just bought a bag yesterday as it has been ages since I had some. My worse enemy is candy and sweets so I stopped buying them or freezing them so I have to take them out and thaw them before.


• Roseburg, Oregon
5 Apr 16
Men like to eat snacks. But they should eat healthy ones.

• Philippines
5 Apr 16
Good luck in trying to eat healthy. Why don't you ask Adrian again to join you in your fitness trip?