Dreaming about our own death in a nightly dream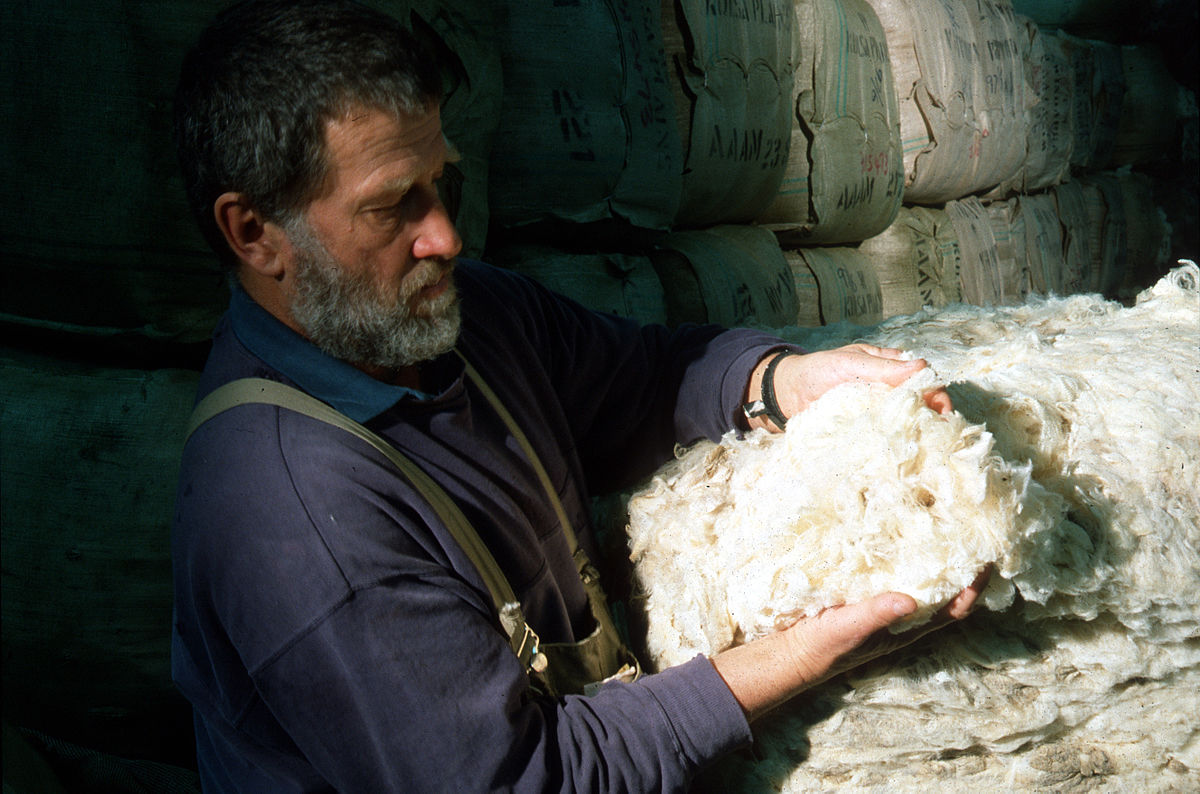 Australia
April 5, 2016 8:54pm CST
I was dreaming that I was in some type of a field last night, and that I was standing right next to a high stone wall. A large bale of wool then fell off of this wall onto me, landing right on top of me. It did not kill, or injure, or crush me, in any way, as it was really very soft, but it was smothering and suffocating me, so much so, that I could not breathe. It was very heavy, and I lifted it up a bit off of me, with my last bit of strength, and then I shouted out to my wife to come over, and to help me to lift it off of me. I realised that I did not have much time left to survive there otherwise, but she didn't seem to hear me, or come over quickly enough and so I died, suffocated by the wool smothering me, and then I woke up in my bed, feeling rather alarmed about this dream. What did this last dream about me dying mean for me then? Life and death often meet together for us in our dreams, but not so often in waking life, for us. Most of us only die the once in our real life. Some of us do die, and recover from this though, as in a near death experience. This meeting up with death here simply shows me that I need to breathe some new life into my life, as it is right now. I am a collector, and I am rather obsessive about this. At last count I had well over five thousand books in my house, for example. I must not smother my self with such obsessiveness in any one direction like this. The large bale of wool here shows me that I am too attached to this collective type of mentality that brings wool over my eyes, literally so, and so then blinds me from my growing further as my real self. This will continue to happen for me unless I become dead to this old self of mine, and so move on past it, as this dream is showing me that I need to be doing here in my outer life. Has anyone else ever dreamed that they too have been killed somehow in one of their dreams? I would be interested to hear about that, or if you have a different interpretation of my dream, please feel free to add it on here.



2 responses

• United States
6 Apr 16
I had a dream when I was seventeen that I was walking through a cemetery when a shot rang out and hit me in the throat. I woke as I was falling. The strange part was that for a few days after the dream I kept having the feeling of the blood running down my neck.

• Singapore
7 Apr 16
Interesting interpretation Steve. I have all sorts of dreams but don't recollect dying in them, at least recently. I agree dreams have meanings related to our real life activities. I had those that gave solutions which eluded me otherwise and then I felt quite relaxed. Dreams can open new vistas and guide us towards a more meaningful life, like away from being obsessive with those that blind us from life in general - siva

• Australia
7 Apr 16
Of course, that's just one possible interpretation. My "psychologist", if I had one that is, might give an entirely different meaning to it...LOL... Dreams can certainly help us to expand our view I think, yes, I agree with you there siva.

• Singapore
7 Apr 16
@innertalks
I think we should find comfort in our interpretation of dreams and give others the same freedom! When I am at my wits' end, I dream dreams to find solutions but never overdo them! siva

• Australia
7 Apr 16
@Shiva49
Yes, that's always a good thing for us to do, give others the freedom to live their own lives, accepting that our own freedom ends where theirs begins. We should not try to shrink another person by throwing our weight onto them, in other words...LOL...