food craving fulfilled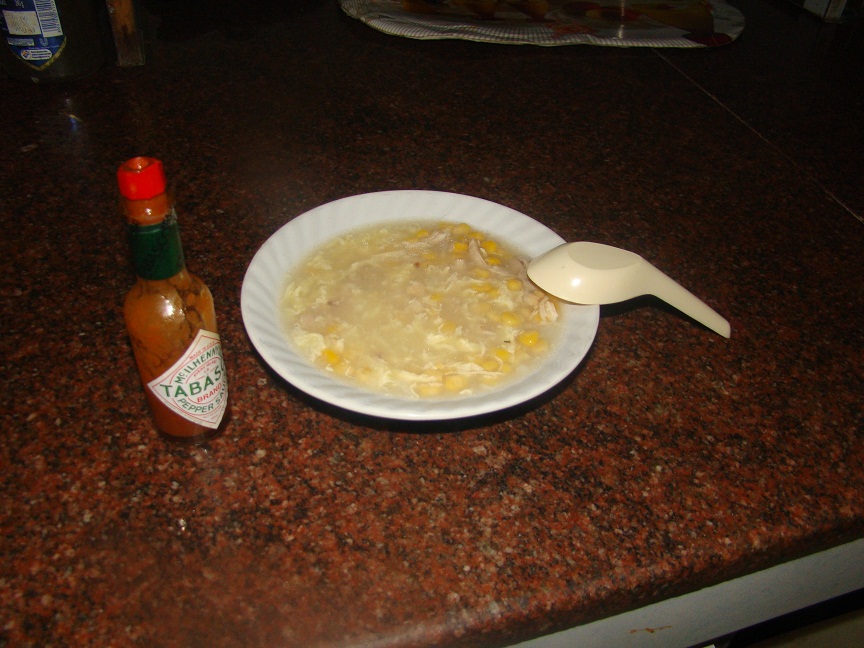 India
April 6, 2016 6:51am CST
I had written a post about food cravings that we get for those items that we have not had in a while. I had that craving for sweet corn and chicken soup. I wanted to fulfil my craving and I did that today. I ordered all the ingredients required and prepared it myself. Nothing like homemade soup. We get plenty of chicken in there

Some of you had talked about your own cravings. Were you able to fulfil them?
7 responses

• Winnipeg, Manitoba
6 Apr
I just finished a tub of Greek Yogurt and that pretty much filled me up. I'm not craving anything at the moment, but chocolate can't be too far away!

• India
6 Apr
Chocolate is a fixed craving for all around here I notice (lol)

• India
8 Apr
@allknowing
You are right.Whenever I have soup,I like them piping hot and I always season it with a little pepper powder.

• Winnipeg, Manitoba
8 Apr
@allknowing
Lol... everyone seems to be jumping on the chocolate band wagon!!


• India
6 Apr
All those names are unknown to me. But they must be special as they are cravings for Anna (lol)

• Switzerland
7 Apr
@allknowing
The guacamole is made with avocado, chopped coriander and some spices, the salsa fresca chopped tomatoes, jalapeno peppers onions, seasoned with salt and lime juice and the quesadillas are fresh wheat tortillas (flat bread) topped with melted cheese. Simple food, but tasty.

•
6 Apr
No, but it's okay. I love that soup. Do you like it spicy?

• India
6 Apr
Not much but I do add a bit of tobasco that gives it that tang.


• India
6 Apr
There were a few who had said they had cravings. Wonder if they got to fulfil them.

• India
7 Apr
@allknowing
It seems after Chocolate,the next best thing you like is chicken.Or am I wrong?


• Toronto, Ontario
6 Apr
Sometimes you just think about something and think great I need to have that- it's not always as wonderful as you think though----hahaha!