Let's all be responsible towards Mother Earth.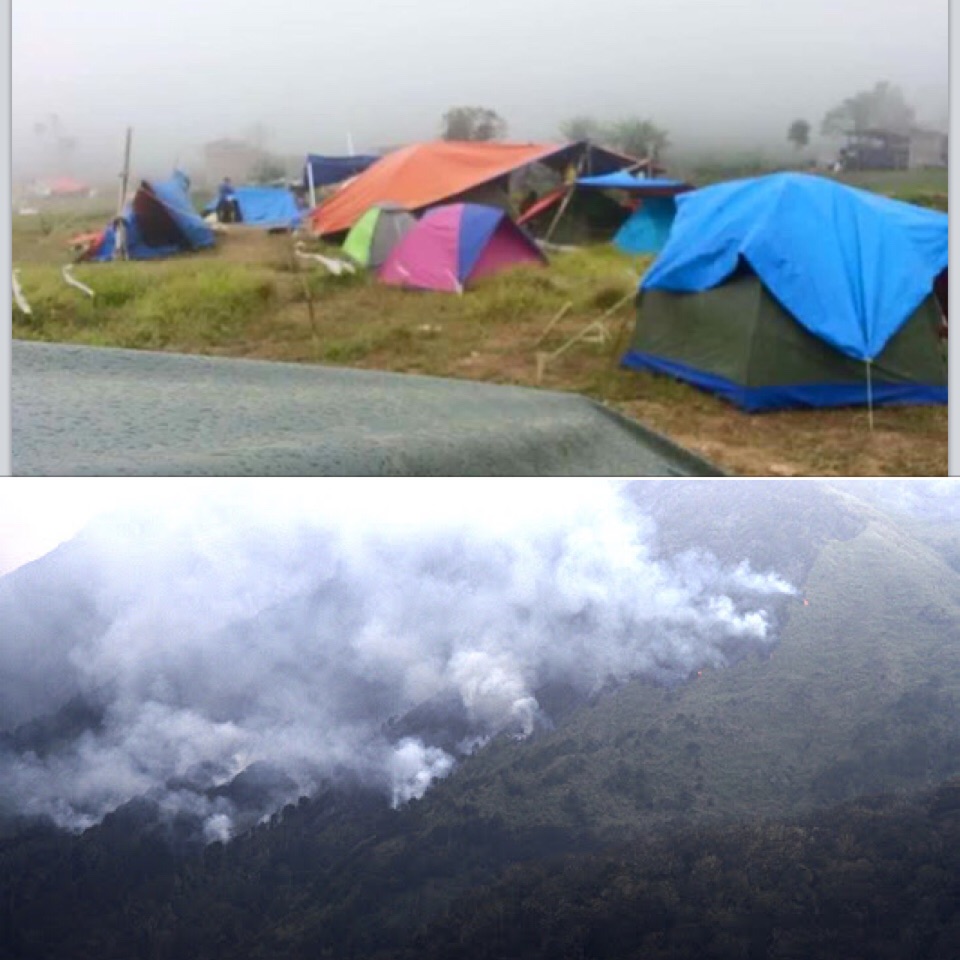 Philippines
April 6, 2016 8:41am CST
I forgot to post this earlier today. I have been concerned about the nonstop fire in Mt. Apo and i was happy to see an update last night showing that it rained up there. (above photo) Mt. Apo is the highest mountain and volcano in the Philippines. It's one of the most popular climbing destination in my country. Over a week ago, a forest fire started at the peak and the evidence are pointing to man-made causes. (picture below) I pray that this will be over soon. (i merged these pictures myself but i do not own them. credits to the owners, thank you.)
5 responses

• Philippines
6 Apr 16
Iam also hoping the same. We should really be responsible enough for our actions.

• Philippines
6 Apr 16
@MGjhaud
Oh yes, damage is done but we still have to do something..



• Philippines
6 Apr 16
one report states that "there were three campers who cooked food and left not knowing there was still fire" -- Tutin Sapto, CATBA it's not yet confirmed as to who or what started this but it's very disppointing if it was caused by climbers.


• Philippines
12 Apr 16
While having my usual market today on the PC and with the TV on, I heard that they have declared a "fire out" on Mt. Apo because of quite a heavy dowpour yesterday which doused off the fire. Hope the fire won't be re-ignited as soon as the surroundings get dried up again.

• United States
6 Apr 16
Just saw news a wildfire occurring right now in a state in the USA. Not sure if that is a man-made cause, but you are right that earth is ours to protect and not destroy.