Blogjob In Maintenance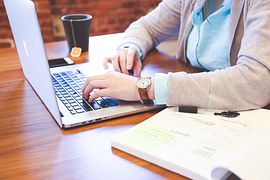 Bangladesh
April 7, 2016 3:39am CST
Its really painful and now i'm a regular writer of blogjob. After bubblews this is the writing platform i can trust, there are many writing site cheat me except blogjob and Bubblews. But now a days blogjob found in maintenance mood especially when i entered to submit my writing of wish to write blogs. Its really painful. I need of money next month and blogjob is now my only hope for next two months.
8 responses


• Austin, Texas
7 Apr 16
Have heard about bitlanders. Maybe I'll research further.

• Bangladesh
7 Apr 16


• Pakistan
7 Apr 16
It has been two days now and the site is constantly is maintenance mode. I hope things are better soon.

• Austin, Texas
7 Apr 16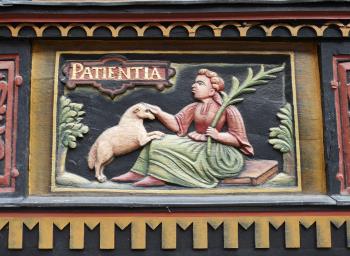 Even though the site is in "maintenance mode": - The PLUS is visitors can still view your blog online and read the posts and share them. - The MINUS is nobody can leave Comments to show that they visited. But it's still a a great site. The members are very nice and the owners are honest and hardworking. This community has been successful for several years. So they must be doing something right! It's a minor inconvenience if you compare the "Maintenance mode" message to one that says "This domain is for sale." or "We regret to inform you we are shutting down." At least, the other message gives you HOPE!!

We just need to have PATIENCE.



• Bangladesh
7 Apr 16
@cmoneyspinner
its wrong, visiting my site for visitors is also not possible when it is maintenance



• Johannesburg, South Africa
7 Apr 16
@Shiva49
I think this one is quite a big job because they're moving the site to better servers and there seem to be complications that are slowing things down. It's quite frustrating, but hopefully everything will be taken care of soon.

• Austin, Texas
7 Apr 16
@Gina145
- Oh that's what's going on. Well now it makes sense. A site is only as good as its server. If the server sucks, the site sucks even more! The thing is nobody sees the server "behind the scenes" and everybody wants to yell at the site owners when it's a matter is beyond their control.

I'll be patient. Hope the "maintenance" will be a significant improvement.


• Manila, Philippines
8 Apr 16
The admin is just doing what is best for the site dear friend. It will be back later.

• Philippines
8 Apr 16
Hoping for the very best. And I wish there will be revisions.

• Bangladesh
8 Apr 16
@jobelbojel
Hope so dear
@iamshane487
its more than the 24 hours, getting more scared



• Philippines
9 Apr 16
@SHOHANA
it's 3 days now I think. Let's hope it'll comeback.


• Cagayan De Oro, Philippines
16 Apr 16
It's normal to have a maintenance of a site to mean to make it better in performance.Yeah, I am there too using another name.

• Cagayan De Oro, Philippines
16 Apr 16
@SHOHANA
And yeah fortunately , we are friends there hehehe.try to guess me there.


• Philippines
8 Apr 16
I am waiting for the site's comeback. Right now the only logged in user is the admin.

• Bangladesh
8 Apr 16
I can't access to see who is there or not even


@jobelbojel

• India
9 Feb 17
I have deleted my account there. Have they started paying? If not what makes you think it is a great site?